Prevention and Recovery Resources at Philadelphia Colleges
College drinking is an epidemic. To combat this problem, higher education institutions in the Philadelphia area receive assistance from counselors, staff and student leaders. These groups try to educate, inform and support students battling addiction and those in recovery.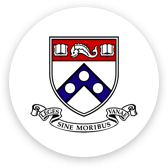 University of Pennsylvania
The University of Pennsylvania implements various alcohol and other drug program initiatives designed to reduce substance abuse on campus. These programs and campaigns include:
First Step
First Step offers brief alcohol and drug interventions for students battling substance abuse. Students can openly discuss their patterns of substance use in a judgement-free environment, and they can learn harm-reduction strategies to decrease the health consequences of substance abuse.
Penn Drug and Alcohol Peer Advisors
Penn DAPA is a peer education group that discusses problems associated with substance abuse. Student leaders, athletes and others educate their peers about negative behaviors and discuss the consequences of substance abuse. The program hosts education workshops for Greek-letter students and the Say Something Campaign, which encourages all students to identify high-risk behaviors in friends.
Penn Plays Safe
Penn Plays Safe is a campus-wide poster campaign with quick facts about the dangers of alcohol abuse and drug use. Students or teachers can set up a poster in their residence hall or office.
Penn Plays Safe
Penn Plays Safe is a campus-wide poster campaign with quick facts about the dangers of alcohol abuse and drug use. Students or teachers can set up a poster in their residence hall or office.
It's a Science
The "It's a Science" poster campaign educates students on the effects of various substances, including alcohol, marijuana and cocaine. For example, some posters explain the relationship between alcohol use and memory loss, and other posts provide information about the impact of cannabis on brain function.
The University of Pennsylvania website has information on substances such as alcohol, prescription drugs, stimulants, hallucinogens and ecstasy. The site also helps students locate nearby 12-step meetings.
Temple University
Tuttleman Counseling Services at Temple University allows students, teachers and staff to receive individual or group counseling for a variety of issues, including depression, anxiety, stress, eating disorders and self-esteem. Licensed psychologists, social workers and counselors also address family problems, LGBTQ issues and other concerns.
The university offers confidential mental health screenings to determine whether someone needs a psychiatric evaluation. Screenings, which last a few minutes, allow students to learn whether their thoughts or behaviors are related to a treatable mental health issue.
Students can find self-help hotlines on Temple's website. The site also has resources on depression, bipolar disorder, post-traumatic stress disorder, self-harm recovery, discrimination and various substance use disorders.
Drexel University
Drexel University has two counseling centers that provide free counseling to full-time students. Their mission is to promote and support emotional health and positive behaviors on campus.
The Haven at Drexel is a sober home for students recovering from substance abuse problems. Its programs include 12-step meetings, drug testing, counseling, confidential peer support and sober activities. College students dedicated to maintaining sobriety run this independent recovery community.
At Drexel, students can call a peer counseling helpline and speak with volunteer students about a number of issues, including drug and alcohol use and feelings of loneliness. This is a nonjudgmental, supportive option for distressed students.
St. Joseph's University
St. Joseph's University operates the Wellness, Alcohol and Drug Education (WADE) Program, which strives to encourage students to make healthy lifestyle decisions. Through the program, students can receive drug-related resources and referrals, assessments, education and training.
The Flock is leg of WADE that provides support to students affected by addiction. Its Allies of Recovery Training allows students to examine their own biases, and it teaches them ways to use words, actions and advocacy to support students in recovery.
St. Joseph's website includes a parent's guide that details how parents can talk to students about substance abuse. The site also has faculty resources with strategies to increase academic success and reduce drug or alcohol abuse on campus.
Philadelphia University
Counseling Services at Philadelphia University assists students in overcoming personal challenges. It provides confidential screenings for anxiety, depression, bipolar disorder, PTSD and alcohol abuse.
Philadelphia University also provides students with substance abuse prevention resources such as e-checkup To Go for alcohol and marijuana use. These assessments examine substance use patterns among students.