How Do Drugs and Alcohol Affect a Teen's Brain?
Drugs have a more drastic effect on children and teens than on adults because the brain continues to develop until about age 25. As children grow older, the brain develops unevenly. The parts of the brain in charge of coordination, emotion and motivation develop much more quickly than the parts that control reasoning and impulse. That is why teens seem to respond emotionally much more often than adults. It's also why they're more prone to risk-taking behavior. In addition, a developing brain is more easily damaged than a fully matured brain. "Teens have chemically naive brains that have not been exposed to drugs or alcohol," Dr. Kevin Wandler, chief medical officer of
Advanced Recovery Systems
, told DrugRehab.com. "The neurochemical effects that they get are much more intense than folks older than 25."
More than
1.4 million teens
needed treatment for an illicit drug problem in 2016.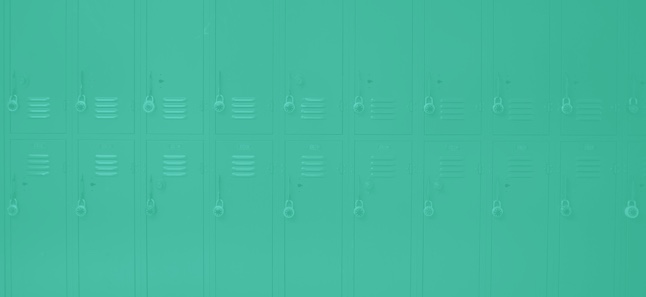 Alcohol and other drugs disrupt brain development. They negatively affect a person's memory and ability to respond to stimuli and stressful situations. That's why people who abuse drugs at a young age often suffer
mental health problems
— including depression, personality disorders or suicidal thoughts — later in life. Developing brains are also more prone to addiction. Teenage brains adapt more quickly to repeated drug use, leading to cravings and dependence. Addiction most commonly begins during the teenage years and continues into adulthood. A 2011 study by the National Center on Addiction and Substance Abuse found that 90 percent of Americans with substance use disorders began using alcohol or other drugs before age 18.
Facts About Teen Alcohol and Drug Use
It can be hard to find accurate, unbiased information about drug use. Thousands of teens across the country drink alcohol or
smoke weed
for the first time and never go on to try harder drugs, such as cocaine or heroin. But that doesn't mean alcohol and marijuana are safe. You may have heard that it takes only one try to get addicted to drugs. While the majority of people who try alcohol, cigarettes or other drugs once don't become addicted, some teens are more vulnerable to addiction than others.
How Jack Found Sobriety
Jack didn't choose to be an addict at 12 years old. But he did choose to get sober and help others do the same.
Read His Story
Quick Facts About Teen Drug Abuse
According to the Substance Abuse and Mental Health Services Administration, about 180,000 adolescents ages 12 to 17 received treatment for a drug or alcohol problem in 2016.
Most teens don't smoke marijuana or use drugs regularly.
People who use hard drugs usually start with marijuana, alcohol or cigarettes.
Prescription drugs and new products, such as synthetic marijuana or vaping products, may not be safer than other drugs.
In 2017, about one in four high school seniors used an illicit drug, such as heroin or marijuana, in the past 30 days.
Compared with college students who drink alcohol without caffeine, those who drink alcoholic energy drinks are twice as likely to be hurt or injured, to require medical attention and to drive with someone who is drunk.
Some people get hooked on drugs fast. Others don't.
In 2015, more than 770 teens aged 15 to 19 died of drug overdose.
Teen substance use can quickly escalate from occasional use to
dependence or addiction
. Knowing the facts can help you understand the effects of substance abuse and the realities of addiction among adolescents in the United States.
Few Teens Smoke Marijuana or Use Drugs Regularly
Many teens think everyone is using or trying drugs. But youth often brag about things they haven't tried or don't do. The vast majority of teens avoid cigarettes and marijuana, and hard drug use is extremely uncommon.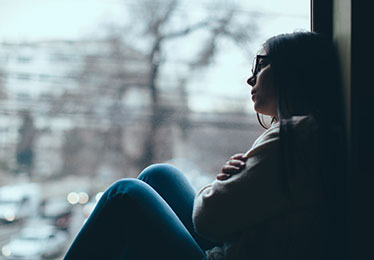 About 121,000 children ages 12 to 17 received treatment for an illicit drug problem in 2016.
According to
results from the 2017 Monitoring the Future survey
, 45 percent of teens have tried marijuana once in their life by 12th grade. But less than 23 percent reported using it in the past 30 days, meaning the majority of teens don't smoke weed often. In fact, the survey found that only 5.9 percent of 12th-grade students and 2.9 percent of 10th-grade students were daily marijuana users. More than 64 percent of the eighth- 10th- and 12th-graders surveyed said that they disapprove of regular marijuana use.
Research Isn't Clear on Gateway Drugs
Many anti-drug programs tell teens that
gateway drugs
, such as marijuana, lead to harder drugs. It's true that marijuana, tobacco and alcohol use often precede harder drug use, but the majority of people who try weed do not go on to use harder drugs. However, the drugs may have some gateway effect. Studies have proved that people who have tried alcohol, marijuana or tobacco are more significantly affected by harder drugs. Gateway drugs may exacerbate the symptoms of other mental health conditions, such as
attention-deficit/hyperactivity disorder
, or lead vulnerable teens down the path to addiction.
Alternative Drugs May Not Be Safer
Synthetic marijuana
is nothing like marijuana. Spice and K2, common examples of synthetic marijuana, are more similar to stimulants than they are to cannabis. They don't include THC, the chemical in marijuana that causes euphoria. They may contain dangerous ingredients such as bleach, fertilizer and rat poison. Unlike weed, synthetic marijuana can lead to deadly overdoses. The verdict isn't out on e-cigarettes. Some experts believe they're safer than tobacco products, but that doesn't mean they're harmless. In lab tests, the chemicals in e-cigarettes killed human cells and DNA. Supporters of e-cigs claim they can help people stop smoking traditional cigarettes, but multiple studies have found that teens who smoke e-cigs are more likely than those who don't try e-cigs to start smoking tobacco cigarettes.
Facts About Teen Drinking
The consequences of alcohol use are real. Teen drinking has led to countless car crashes.
Underage drinking
and alcoholism have caused many adolescents to suffer physically, psychologically, socially and academically. Results from the Youth Risk Behavior Survey, which the Centers for Disease Control and Prevention uses to monitor health-risk behaviors that result in death and disability, indicate that teen drinking is problematic in the United States.
The 2015 Youth Risk Behavior Survey found that among high school students: (in the last month)
Alcohol is the most common substance of abuse among high school students, according to the 2017 Monitoring the Future survey. The report found that 33.2 percent of 12th-graders, 19.7 percent of 10th-graders and 8 percent of eighth-graders reported drinking alcohol in the past 30 days. Overall, teen alcohol use has been declining since the 1980s. One exception in the downward trend occurred for several years in the 1990s. The number of high school seniors who drink alcoholic beverages containing caffeine has been declining. However, the Monitoring the Future survey found that the lifetime, annual and past-month prevalence of drinking did not change significantly for eighth-, 10th- or 12th-grade students from 2016 to 2017. Researchers from the University of Michigan believe this may indicate the end of the long-term decline in alcohol use among adolescents.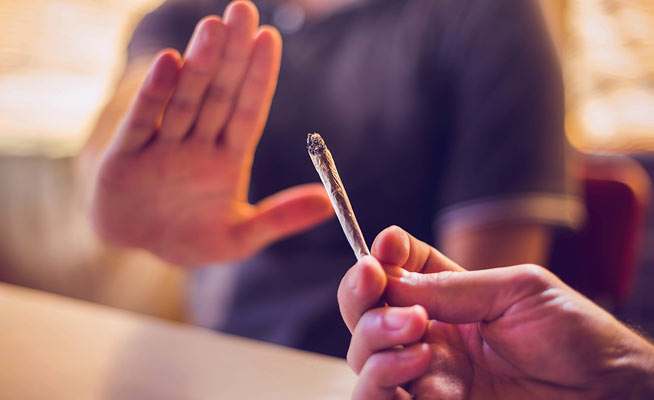 Teen Drug Abuse Statistics
Teen drinking, smoking and drug use remained stable in 2017, according to the Monitoring the Future survey. But 14.5 percent of adolescents reported using marijuana in the past 30 days — the highest rate of teen marijuana use since 2013.
The survey showed that heroin and opioid use remained low among adolescents, while use of inhalants increased among eighth-grade students. Vaping nicotine, cannabis and flavored products was popular among teens in 2017.
Percentage of Teens That Reported Using Drugs and Alcohol in 2017
Past-Month Use of Various Drugs (Eighth-, 10th- and 12th-graders Combined)

| Name of Drug | Past-Month Use |
| --- | --- |
| Alcohol | 19.9 percent |
| Any Illicit Drug | 16.1 percent |
| Marijuana | 14.5 percent |
| Vaping Products | 12 percent |
| Cigarettes | 5.4 percent |
| Flavored Little Cigars | 5.4 percent |
| Amphetamines | 2.2 percent |
| LSD | 0.8 percent |
| Heroin | 0.2 percent |
Percentage of Teens That Reported Using Drugs and Alcohol in 2017
Past-Month Use of Any Illicit Drug

| School Grades | Past-Month Use |
| --- | --- |
| Eighth Grade | 7 percent |
| 10th Grade | 17.2 percent |
| 12th Grade | 24.9 percent |
Percentage of Teens That Reported Using Drugs and Alcohol in 2017
Past-Month Use of Marijuana

| School Grades | Past-Month Use |
| --- | --- |
| Eighth Grade | 5.5 percent |
| 10th Grade | 15.7 percent |
| 12th Grade | 22.9 percent |
Percentage of Teens That Reported Using Drugs and Alcohol in 2017
Past-Month Use of Alcohol

| School Grades | Past-Month Use |
| --- | --- |
| Eighth Grade | 8 percent |
| 10th Grade | 19.7 percent |
| 12th Grade | 33.2 percent |
Percentage of Teens That Reported Using Drugs and Alcohol in 2017
Past-Month Use of Cigarettes

| School Grades | Past-Month Use |
| --- | --- |
| Eighth Grade | 1.9 percent |
| 10th Grade | 5 percent |
| 12th Grade | 9.7 percent |
Teen use of cigarettes, hookah pipes and smokeless tobacco declined in 2017. Past-month use of snus, a type of smokeless tobacco, showed a significant decline among adolescents in eighth, 10th and 12th grade.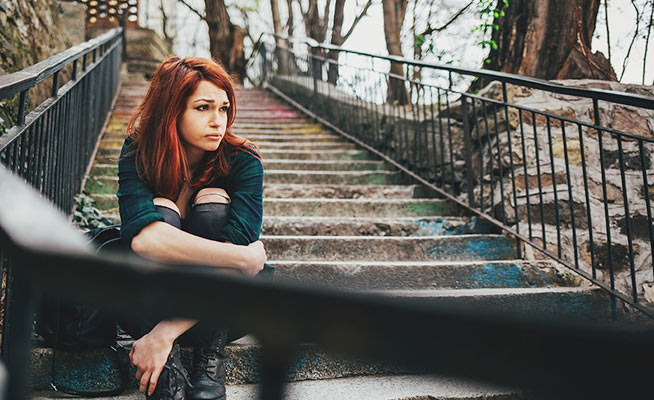 Signs of Teen Drug and Alcohol Abuse
The immediate sensations associated with drinking or using drugs include relief, silliness, euphoria and happiness. Those side effects are short-lived, though. The happy feelings are often followed by headaches, drowsiness, nausea, dehydration, exhaustion and fever.
Feeling unable to stop or control their drinking once they've started
Using alcohol or other drugs despite being caught or getting in trouble
Giving up old hobbies, sports or activities to drink or use drugs
Feeling tired, unhappy, angry or uninterested in life
Borrowing money
Hiding pipes or other drug paraphernalia in their room
Using mouth wash to hide the smell of alcohol
Using eye drops to alleviate bloodshot eyes or dilated pupils
Declining grades in school
Experiencing health problems
Getting into trouble with law enforcement
Many parents learn that their teens are using drugs because of problems at school. Adolescents who abuse drugs or alcohol may start being absent or tardy more frequently. They often have difficulty learning as quickly as their peers, and they may get into trouble for misbehavior. They also tend to struggle to socialize with peers who don't use drugs.
When Do Teens Try Drugs?
People start using drugs at different times in their lives. Research shows that some children begin using substances such as amphetamines and cigarettes in elementary school, while others may experiment with drugs such as heroin as high school seniors. In 2017, about two-thirds of students who completed the University of Michigan's annual Monitoring the Future survey reported that they have never used an illicit drug, and 58 percent said they've never tried alcohol. But some students who did engage in substance use started at very young ages.
Middle School Drug Use
By the fourth grade, 2 percent of eighth-grade students reported first using inhalants, and 1.8 percent reported first smoking cigarettes. Among eighth graders who had used alcohol, most tried their first drink in the seventh grade. And nearly 13 percent of middle school students had tried marijuana by the end of the eighth grade.
Learn more about drug use in middle school
High School Drug Use
Among 10th graders who had tried drugs or alcohol, most started drinking between eighth and ninth grade. Ten percent of 10th-grade students who had tried marijuana used the substance for the first time in the ninth grade. More than 99 percent of 10th- and 12th-grade students had never tried heroin.
Learn more about drug use in high school
Where Do Teens Get Drugs?
Teens can access drugs in a variety of ways, from classmates at school to illegal pharmacies on the internet. In some cases, your child may find alcohol and other drugs at their friends' homes or even purchase them at retail stores.
School
According to a 2012 study by the National Center on Addiction and Substance Abuse, 60 percent of teens reported that drugs are used, kept or sold at their high schools.
Medicine Cabinets
Teens commonly find a variety of prescription and over-the-counter drugs with euphoric properties in the family medicine cabinet. Families often keep dangerous drugs such as opioid painkillers, Xanax and cough medicine in this easy-to-access location.
The Internet
Teens can purchase heroin, fentanyl and other illegal drugs on the darknet, a collection of websites on an encrypted network that cannot be accessed with traditional search engines.
A Friend's House
Other parents may not monitor their medicine cabinet or refrigerator as closely as you do. Your teen may find that alcohol and prescription drugs are more accessible at a friend's home.
Grocery or Drug Stores
Grocery stores sell a host of medications that cause serious side effects. Teens may abuse over-the-counter substances, including cough medicine,
diet pills
and pain relievers such as ibuprofen.
Drugs and alcohol are pervasive. To prevent substance abuse and its serious consequences, it is important for parents to closely monitor where their teens go, who they're spending time with and what they are doing in their spare time.
Learn more about how teens get drugs
What Happens if Your Teen Gets Caught with Drugs or Alcohol?
Getting caught with alcohol or other drugs can be damaging for youths. The consequences depend on who catches them and the seriousness of the offense. Schools are permitted to randomly drug test middle and high school students participating in extracurricular activities. Many schools also perform random locker searches or bring drug-detection dogs on school property.
If teens test positive for drugs or get caught with them on school grounds, they can be suspended, removed from extracurricular activities or forced to transfer to another school. Their grades will drop if they miss assignments or tests while suspended, and teachers or school counselors may refuse to sign a letter of recommendation for college. Depending on the severity of the offense, the school may call the police. If police catch teens with alcohol or other drugs, they can be charged with juvenile possession. They can also be charged with possession if they have prescription drugs not prescribed to them. The most common penalties for juvenile possession include drug counseling, probation and community service. Repeat offenders may be diverted to
drug addiction treatment centers
or sentenced to house arrest. The penalties for drug trafficking are much more serious. Possessing a large amount of drugs, dealing drugs or being caught with drugs in association with a violent crime can lead to large fines and time in prison.
Why Do Teens Use Drugs and Alcohol?
Teens abuse drugs for different reasons. Most teens say they take drugs to get high. Others use drugs to escape stress related to school or family. They may start drinking or using drugs because they are curious, because they want to fit in with others or because they don't think drugs are risky.
Reasons Teen Survey Participants Said They Used Marijuana:
A number of risk factors increase a teen's likelihood of trying drugs, including being raised in a home that condones drug use, having parents who use drugs and having drugs present in the community. Other risk factors include experiencing high levels of stress, being exposed trauma or having a slew of
genetic factors linked to drug abuses
. Teens most often experiment with drugs in times of transition, such as at the start of middle or high school. They usually face challenges in new social environments as they choose social groups and learn how to fit in. Wandler's experience working with a behavioral health provider that offers specialized addiction treatment to teens has taught him that fitting in is a major contributing factor to adolescent drug use. "Younger teens are trying to look cool and adult-like," said Wandler. "They might see family or friends using drugs, and they want to be a part of that in-crowd and look mature."
Peer pressure
and the desire to find a sense of belonging can also contribute to adolescent drug abuse. Research shows that teens consider risks and rewards when making a decision, but they're much more likely than adults to ignore the risks. So in choices related to drug or alcohol use, adolescents are more likely to think about looking cool or fitting in than they are to consider becoming addicted or getting into an accident.
How Drug Use Can Affect Your Teen's Life
Drug abuse can cause a variety of long-term problems for teens. The most severe consequence is death — whether it's by overdose, traffic accidents, crime-related activity or other causes. When left untreated, drug or alcohol addiction can cause potentially fatal health issues, including stroke, heart disease and liver failure. Teens who abuse drugs get into accidents at a high rate. They
die from suicide
, accidents and illness much more often than teens who avoid drugs. Adolescents who share needles and other drug paraphernalia can contract diseases, such as hepatitis and HIV. Many drugs also damage the body's immune system, making it more difficult to recover from minor illnesses.
One in 10 teens in high school drinks and drives.
Drivers between the ages of 16 and 20 with a blood alcohol concentration of 0.08 or higher are 17 times more likely than sober teenage drivers to die in a car crash.
From 2014 to 2015, the rate of drug overdose deaths among teens in the United States increased by 19 percent.
More than 1.4 million adolescents ages 12 to 17 needed treatment for an illicit drug problem in 2016.
Drug or alcohol use harms more than your teen's physical health. It affects friendships, family relationshipsand academic standing as well. Adolescents who engage in substance abuse are also more likely than their peers to experience legal trouble.
Issues at School
Drugs can impair your teen's memory, affecting the ability to learn. Teens who engage in drug or alcohol use are more likely than their peers to have lower grades, be absent from school or drop out of school. Rehab centers often
provide academic support to teens
during substance abuse treatment.
Legal Problems
Teen substance abuse is associated with legal problems.
According to the National Council on Alcoholism and Drug Dependence
, four out of five children and teens in state juvenile justice systems test positive for drugs, are impaired by drugs while committing crimes, are arrested for an offense related to drugs or alcohol, admit to having issues related to addiction or share a number of these characteristics.
Problems with Friends and Family
Teens who drink or use drugs face an increased risk of straining their relationships with family and friends. Substance abuse can lead to arguments,
domestic abuse
and emotional trauma. In many instances, families focus on the teen's substance abuse problems while the needs of other family members are overlooked. People may also deal with bouts of anxiety or depression related to a friend or family member's substance abuse problems. Engaging in drug or alcohol use can cause an abundance of issues for teens, from physical ailments to social isolation. But teen substance abuse is preventable. It is important for parents to spend time with their kids, talk to them about the dangers of drug use and teach them ways to avoid temptations to use.
Advice for Parents Concerned About Teen Substance Abuse
Teens should know that they don't have to use alcohol or other drugs to be cool or to fit in. At times, it can seem like everyone is doing it or everyone has tried it. However, surveys and studies show that isn't true. Your child doesn't have to suffer the consequences of trying drugs or alcohol.
Be Involved in Prevention
Being involved in your teen's life is one of the best ways to prevent substance abuse. Having open and honest discussions about the dangers of drinking, drug use and peer pressure can make a huge difference. "All the time, high school students tell us that the main reason their peers don't drink or use drugs is because parents would disapprove," Emily Feinstein, director of health law and policy at the National Center on Addiction and Substance Abuse, told DrugRehab.com. Come up with a plan to help your teen avoid risky situations, and teach your child how to avoid stressful situations involving alcohol or other drugs.
Teach Your Teen How to Say No to Friends
Friends are important. Teens trust their friends, and they seek their approval. However, children need to know how to resist peer pressure and make their own decisions. If a friend offers alcohol or drugs, your child must understand the power of saying no. Teens should not be afraid of a negative reaction. Talk to your child about peer pressure and implore him or her to walk away from people who offer drugs or alcohol.
Change the topic.
Switch locations.
Suggest alternative things to do.
Pretend you're getting a call or text.
Pretend you have to be home soon.
Tell them, "Not now."
Tell them, "Maybe another time."
Tell them, "I don't want to."
Tell them, "I don't feel like it."
Tell them, "I can't."
When surrounded by friends who avoid drugs and alcohol, saying no becomes easier. Encourage your teen to hang out with friends who choose not to use alcohol and other drugs. Your child can even lead by example by committing to live drug-free. Forge a strong bond with your child. Teens who have healthy relationships with their parents may be more likely to discuss their encounters with drugs.
Looking for help with an addiction?
Take the first step and start your recovery today.
Get Help Now
Learn About the Effects of Drugs and Alcohol
Parents who understand the dangers of alcohol and other drugs should encourage their children to avoid using them. It's important to know how drug and alcohol use can affect your child physically, mentally and socially. You may need help to teach your teen about the risks of substance abuse. Learn about drugs from the experts. Ask counselors, teachers, law enforcement or other qualified people about the dangers of drugs. Seek school or community-based prevention organizations for reliable information.
Teach Your Teen to Enjoy Life Without Drugs
Teens don't need to rely on substances to enjoy life. They can engage in fun, healthy activities, including sports, music or arts. Teens who have too much time on their hands can find a part-time job, allowing them to make and save money.
"Ninety percent of addictions start when a person is a teenager and follow them into their future."
Spending quality time with your teen can help prevent substance abuse or a relapse after treatment. Go to the movies, sit down for regular family meals or spend time strolling through a nearby park together. These simple activities can help improve your relationship with your child, which may make him or her more comfortable to discuss difficult topics such as drugs or alcohol with you. Help your teen plan ways to have fun. You can find clubs he or she can join or help your child apply for a job before summer break begins. Other options include participating in community-based drug prevention programs or leading a student group at school. Even when planning ahead and finding ways to have fun without drugs, teens might still find themselves in tricky situations. Remember that you're not alone. Help is available for teens who fear they'll be pressured to try drugs. If your child has already tried drugs and needs help stopping, treatment can help them achieve sobriety and return to a healthy lifestyle.
Helping Your Teen Seek Treatment
Once addiction develops, it can be incredibly difficult for teens to stop drinking or using drugs. It can be hard to understand why your child continues to use drugs despite getting in trouble, developing increasingly worrisome cravings or regularly drinking until the point of vomiting. In some cases, they are addicted and cannot stop without help.
If you think your child may have a substance use disorder, it's important to seek assistance. People rarely recover from addiction without help. Addiction specialists at teen rehab centers will make sure your child gets the treatment he or she needs.
Many teens who are reluctant to admit they have a drug or alcohol problem continue engaging in substance abuse, which can cause or exacerbate addiction.
But some teens struggling with substance abuse welcome help. They recognize the problems their behaviors have caused, and they admit they need assistance. People who understand that they need medical treatment are more likely to voluntarily seek care before addiction worsens.
Rehab for Teens
Certain drug rehabilitation centers specialize in treating teens. They use evidence-based treatment approaches that are much more effective for teens than for adults. A variety of behavioral and family-based therapies have helped teens recover from addiction.
Learn more about addiction treatment for teens
Recovery
Recovery is a long process of learning to live without drugs. Many people continue therapy after a stay at a treatment center. Others rely more heavily on support from family and friends or support groups such as Teen-Anon or Alateen during recovery from addiction.
Learn more about teen addiction recovery
Support Your Teen During and After Treatment
Many people who enter rehab do not successfully complete treatment. This underscores the importance of family support during treatment and recovery. In fact, research has shown that family involvement improves substance abuse treatment outcomes for children and adolescents.
Families can support teens in rehab in a number of ways. Parents can encourage them to stay engaged in treatment, talk with them about lessons learned during therapy and participate in recovery planning. Parents can also take part in family therapy, where the entire family learns strategies to heal from the effects of addiction.
Many people who complete rehab return to familiar environments that could cause them to relapse, which makes supporting your teen after treatment particularly important. Teens may experience drug or alcohol cravings once they complete rehab. Or they might interact with peers who use drugs or alcohol, which can cause triggers that increase the risk for relapse.
You can help your child manage these stressors by providing encouragement to maintain sobriety. Listen when your teen needs to vent frustrations, and be sure to offer positive suggestions throughout recovery.
Stress the importance of attending counseling, 12-step programs and other support services. Many of these services offer groups or programs for adolescents.
If your teen is struggling with substance use, seek assistance. Treatment centers employ trained medical professionals who create treatment plans to meet your teen's specific needs. Completing treatment can help your child overcome drug or alcohol abuse, reintegrate into schools after rehab and find healthy ways to enjoy life.
Medical Disclaimer: DrugRehab.com aims to improve the quality of life for people struggling with a substance use or mental health disorder with fact-based content about the nature of behavioral health conditions, treatment options and their related outcomes. We publish material that is researched, cited, edited and reviewed by licensed medical professionals. The information we provide is not intended to be a substitute for professional medical advice, diagnosis or treatment. It should not be used in place of the advice of your physician or other qualified healthcare provider.