Unlike other alcoholics, the term commonly used to refer to people with alcoholism, high-functioning alcoholics don't display obvious side effects of their disease. Most people with alcohol addiction have trouble keeping up with work. They lose track of friendships and prioritize time with alcohol over family time.
High-functioning alcoholics are one of five types of alcoholics. Also referred to as functional alcoholics, these people usually don't realize that they rely on alcohol to feel normal. They don't experience the typical consequences of alcoholism, such as drunk driving arrests, financial problems or blackout episodes.
Striving for unrealistic goals
Hiding negative emotions
Relying on alcohol to cope with stress
Hiding how much or how often they drink
Struggling to maintain relationships
Possessing co-occurring mental illnesses
A high-functioning alcoholic often does such a good job of hiding their issues that other people don't know the issues exist. Functional alcoholics may not even realize they're actively concealing symptoms of their disorder.
Loving an Alcoholic
Loving an alcoholic can be a lonely, painful existence. High-functioning alcoholics can be moms, dads, husbands, wives, brothers or sisters. And the effects of alcoholism on families can be significant. The type of relationship you have with the person with alcoholism often affects how his or her disease affects you.
Married to a High-Functioning Alcoholic
Sometimes husbands and wives of high-functioning alcoholics are the only ones who know their spouse has alcohol problems. People addicted to alcohol may be able to function at work or in social drinking situation, but they're unable to hide the disease from the person closest to them.
Spouses may catch alcoholics drinking in secret or see the emotional side effects of alcoholism. Alcoholic husbands and wives may be emotionally distant or abusive. Emotional abuse includes threats, insults and controlling behavior, according to the Office on Women's Health website.
Dating a Functional Alcoholic
It can be difficult to tell if your boyfriend, girlfriend or partner is an alcoholic. Unlike husbands and wives, you may not live with the person you're dating. Significant others may be able to hide their drinking, and it may be easier for them to keep problems a secret.
However, even high-functioning alcoholics can't keep drinking problems a secret forever. Key warning signs that people are alcoholics include always ordering alcohol when they go out or struggling to control how much they drink. Boyfriends, girlfriends or partners of functional alcoholics may also experience emotional or relationship problems.
Children of High-Functioning Alcoholics
On the outside, high-functioning alcoholics may appear to be great parents. They may show up to their child's events and seem to have good relationships with their children. But they may choose to drink at home instead of spending time with their children. Or they may drink in front of their children, increasing their risk of becoming an alcoholic when they grow up.
Alcoholic parents may be physically present but emotionally distant. They may put themselves and others at risk by secretly driving under the influence with children in the car. Even though they think they're being good parents, high-functioning alcoholics can't be fully committed to their children's well-being when alcohol is also a major part of their life.
Seeking help for a loved one?
We are here for you.
Get Help Now
How to Manage a Relationship with a High-Functioning Alcoholic
Every person who loves someone with an addiction has to choose whether to help the person or to distance themselves from the person. Distancing yourself can seem selfish, but you have to look out for your own well-being before you can help someone else.
Avoid Codependency
People who are close to high-functioning alcoholics need to avoid becoming codependent. That means they need to avoid enabling and make sure they don't become emotionally dependent on helping their loved one.
People who are in a codependent relationship with an alcoholic prioritize the needs of the alcoholic over their personal needs. They often suffer a variety of mental health issues, such as low self-esteem and depression. If you're suffering from the effects of codependency, it may be time to take a break or distance yourself from the relationship.
Support Groups
Support groups can also help people who are codependent on a high-functioning alcoholic. Co-Dependents Anonymous is a 12-step program for people who are trying to recover from a codependent relationship. Other support groups, such as Al-Anon, are available for friends and family members who need help dealing with an alcoholic's issues.
These groups give people affected by someone else's alcoholism a safe environment to talk about the impact that the person has on their life. Group members include peers who provide comfort and advice to one another. Many people who attend support group meetings experience therapeutic benefits.
Interventions
In addition to taking care of yourself, you can try to help your loved one find rehab for alcoholism. Most of the time, people convince a loved one with an addiction to seek treatment by showing them how the substance is negatively impacting their life. This may be difficult because the person may think he or she is healthy.
Family members may need to hold an intervention for their loved one with alcoholism. Professional interventions allow family members to communicate constructively in a safe environment. They aren't like the interventions that are seen on TV.
High-functioning alcoholics can cause a variety of issues. Some of their issues are personal. Others affect their friends and family members. Regardless of whether the person can function in some aspects of life, alcoholism is a serious disease. High-functioning alcoholics need treatment just like other alcoholics do.
Author

Senior Content Writer,
DrugRehab.com
Chris Elkins worked as a journalist for three years and was published by multiple newspapers and online publications. Since 2015, he's written about health-related topics, interviewed addiction experts and authored stories of recovery. Chris has a master's degree in strategic communication and a graduate certificate in health communication.
Editor
Medical Reviewer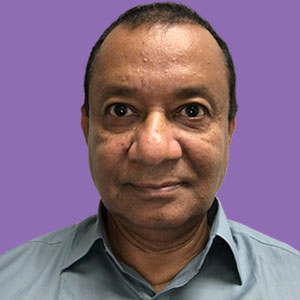 Psychiatrist,
Los Angeles County Department of Mental Health
View Sources