"One of the biggest things I struggle with as a trans woman is accepting myself, honestly. This society does not cater to me or to people like me, so I'm always in a constant battle of validating my own identity while having society tell me to throw it away."
Even if society is moving toward the acceptance and inclusion of LGBTQ+ people, those in the community still face numerous challenges. According to a young transgender woman from Springfield, Missouri, the greatest obstacle is herself.
"One of the biggest things I struggle with as a trans woman is accepting myself, honestly," Alora Lemalu, an artist and LGBTQ+ activist, told DrugRehab.com, "This society does not cater to me or to people like me, so I'm always in a constant battle of validating my own identity while having society tell me to throw it away."
Although Lemalu does not know anybody who struggles with substance abuse, she said that she would not be surprised if people used it as a coping mechanism. She explained that it was very difficult for LGBTQ+ people to be proud of their identity when people are invested in bigotry and discrimination.
Hate speech hurts, and for the LGBTQ+ people without a hard shell, it can be fatal, Lemalu said.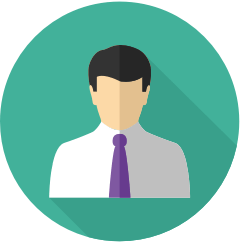 Heterosexism
Heterosexism, a form of bigotry against LGBTQ+ individuals, involves denying, ignoring, denigrating or stigmatizing nonheterosexual behaviors and people. Heterosexism causes LGBTQ+ individuals to perceive themselves in a negative way and develop feelings of shame and self-contempt. To cope with the negative feelings, some LGBTQ+ individuals resort to using drugs or alcohol.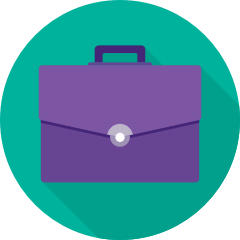 Legal Issues
Even though some states implemented laws prohibiting discrimination based on sexual orientation, LGBTQ+ people still face prejudice in terms of housing, employment and social services. In some cases, LGBTQ+ people have been denied custody of their children upon discovery of their sexual orientation.
People in same-sex relationships often find it difficult to obtain health coverage for their spouses or partners because of the lack of protection from employer discrimination. According to a SAMHSA report, 50 percent of LGBTQ+ people admitted to having difficulties seeking health coverage while 75 percent revealed that they faced discrimination in the process.
For these reasons, LGBTQ+ people may be hesitant to seek substance abuse treatment for fear that the health care provider will disclose their information.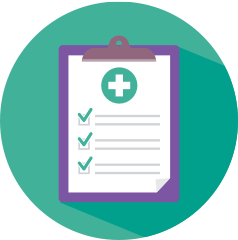 Co-Occurring Disorders & Other Health Issues
LGBTQ+ individuals often deal with anxiety and depression from not fitting in with their family or society. This can lead to mood disorders, eating disorders or other psychiatric illnesses.
Members of the LGBTQ+ community are more vulnerable to co-occurring disorders than their heterosexual counterparts. A 2014 study at the Hazelden Betty Ford Foundation disclosed that 92 percent of LGBTQ patients suffered from co-occurring mental disorders in contrast with 78 percent of non-LGBTQ+ patients.
It can be difficult for therapists to discern whether the mental illness or the substance use disorder came first, according to Levounis. He adds that at least one out of three people with a substance use disorder suffers from a co-occurring mental disorder. Co-occurring disorders typically feed off each other.
HIV/AIDS
Hepatitis
Sexually transmitted diseases
Multiple studies found that gay and bisexual men who inject methamphetamine have a high incidence of contracting HIV/AIDS. This may be due to needle sharing and unhygienic drug injection practices.
Preconceived judgment about LGBTQ+ individuals causes them to be reluctant to seek substance abuse treatment. This delay prevents doctors from offering proper treatment and diagnosing other co-occurring health issues. The late diagnosis may result in poor treatment outcomes.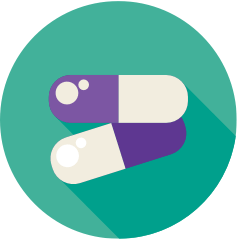 Treatment Challenges
Substance abuse treatment for LGBTQ+ people follows the same principles as addiction treatment for heterosexuals; however, health professionals need to account for their patients' sexual identities and the troubles they face on a regular basis.
At times, health care providers and their patients may think these feelings stem from a person's sexual orientation when they typically originate from prejudice toward LGBTQ+ people.
Lonely
Fearful
Depressed
Anxious
Angry
Distrustful
Accessibility
Homophobia and prejudice against LGBTQ+ people make it difficult for them to seek treatment. Often, treatment centers do not have the appropriate training to cater to LGBTQ+ people — the staff may be insensitive or hostile toward them.
Transgender people are often reluctant to enroll in health coverage plans, which may result in plan exclusions for health services such as hormone therapy and surgical procedures. They may also face limited access to preventative gender-specific services such as pap tests or mammograms.
"I've heard way too many stories of my transgender friends in Springfield, Missouri, being denied treatment just because of their identity. It's horrible," Lemalu told DrugRehab.com
In fact, a National Institute on Alcohol Abuse and Alcoholism report mentioned that stigma, intolerance and open discrimination were the most substantial barriers to substance abuse prevention and treatment among the LGBTQ+ community.
These barriers hinder exposure to healthy role models and limit access to LGBTQ+-supportive resources and substance-free outlets. They also contribute to the alienation of LGBTQ+ individuals, increasing their vulnerability to substances of abuse.
Methods of Treatment
LGBTQ+ people may face several challenges in family, couples and group therapy. Some group-therapy participants may be homophobic and make derogatory comments toward LGBTQ+ clients.
Couples sometimes face a lack of sensitivity toward them, and therapists may fail to tailor their programs to include same-sex couples. On the other hand, family therapy poses its own problems if the family is in denial of the person's sexual identity.
Looking for help?
Addiction is not a one-size-fits-all problem. Get a recovery plan that's made for you.
Get Help Now