Prevention, Treatment & Recovery Resources in Pennsylvania
Several organizations provide statewide programs to prevent substance abuse or assist people with substance use disorders. The programs connect individuals with treatment, educate the community about substance abuse or aid those who provide support services for people in recovery.
HealthChoices Behavioral Health Program
Pennsylvania's Department of Human Services provides mental health and substance abuse services to more than 2 million people through its HealthChoice Behavioral Health program. The program oversees behavioral health care in 67 counties. It helps individuals find mental health care and rehab through Medicaid services.

Parent Panel Advisory Council
The Parent Panel Advisory Council provides guidance for the Pennsylvania Department of Drug and Alcohol Programs. The council's members share their personal experiences with substance abuse to advise health officials about various aspects of recovery.

OverdoseFreePA
Hosted by the University of Pittsburgh, OverdoseFreePA is a joint effort developed by six organizations and 16 communities throughout Pennsylvania. The collaboration strives to prevent overdoses by providing educational materials, overdose data, naloxone instruction, prescription drug take-back info and educational speakers.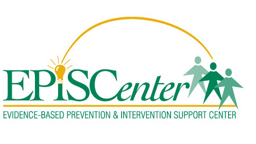 EPISCenter
EPISCenter was created from a collaboration between the Pennsylvania Commission on Crime and Delinquency and the Prevention Research Center at Penn State University. The center provides several programs to prevent violence and substance abuse in the state. It also conducts the Pennsylvania Youth Survey.
The Commonwealth Prevention Alliance
The Commonwealth Prevention Alliance Campaign to Stop Opiate Abuse teaches parents, teachers and other community members about the risks of prescription drugs and heroin. It hosts an informational website and distributes educational materials to schools, workplaces and other organizations across the state.

Drug Free Workplace PA
Drug Free Workplace PA provides free counseling and advice to employers and employees throughout Pennsylvania. It connects workers with tools and resources for living drug-free lives. The organization also provides individual and group training sessions on substance abuse and mental health topics.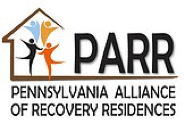 Pennsylvania Alliance of Recovery Residences
A member of the National Alliance for Recovery Residences, the Pennsylvania Alliance of Recovery Residences supports recovery housing in the Keystone State. The organization certifies sober living homes and provides a forum for networking and exchanging ideas. It also connects individuals looking for sober housing with certified homes.

Pennsylvania Certification Board
The Pennsylvania Certification Board is one of two organizations that certify intervention professionals from across the United States. It also certifies mental health counselors, prevention experts and other addiction professionals. The board hosts an annual conference that provides training, networking and learning opportunities for mental health professionals.