September 20, 2017
Jordan Strickland never should have developed a drug addiction. It was never his destiny, never his goal, but the disease can affect anyone.
"Jordan was always athletic from the get-go," his mother Kerry Strickland told DrugRehab.com. "That was his passion. That was his life."
Kerry says that Jordan's childhood revolved around sport seasons. It was football in fall, basketball in winter and baseball all summer long. She and her husband were always in the stands cheering their kids on.
Jordan was the third-youngest child of four. He had an older brother and sister, and he was very close to his younger brother Cody. They grew up in a small town about 20 miles outside Astoria, Oregon.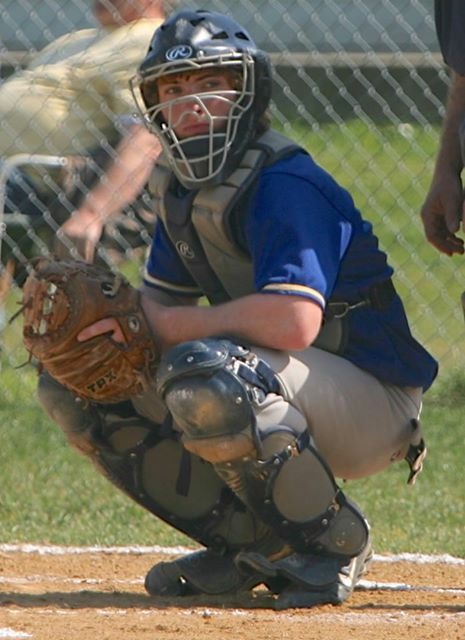 He and Cody often shared the spotlight on the field. Cody was the quarterback for the football team, and Jordan was the running back. In baseball, Cody pitched and Jordan played catcher.
Jordan's life revolved around sports. He was a standout athlete and multisport star at his high school. In his junior year, he earned all-league offensive and defensive honors in football. He had lofty goals for his senior year sports seasons.
Kerry said he wanted to be named player of the year in his football league, and he was poised to have a great season. But in the first game, Jordan dislocated his elbow — an injury that caused him to miss the rest of the season. He was prescribed Vicodin for the pain.
"That began his journey into the prescription pill world, and then he started using prescription pills recreationally," said Kerry.
Athletics was part of Jordan's identity. When he lost the ability to play sports, addiction took over his life.
Losing More than Football
Kerry said that losing his football season took a toll on Jordan's mental health. The pills he was prescribed made him feel better.
But his recreational use led to harder drugs. He was introduced to heroin during his senior year and smoked it a couple times before graduating. His family had no idea.
After graduation, Jordan went to Alaska to work the commercial fishing season. Shortly after he returned from his first season, one of Jordan's friends told Kerry that Jordan was shooting heroin and that he developed a heroin addiction for which he needed treatment.
"It felt like somebody stabbed me with a knife," said Kerry.
The next morning, Jordan's family staged an intervention to address his substance use disorder. He was receptive and willing to go to treatment.
This started Jordan's seven-year battle with addiction. He spent this time in and out of treatment centers, struggling with bouts of sobriety, relapse and active use.
"Addiction hit our family, and it kind of tore us apart," said Kerry. "But we were there for him. We battled with him."
Kerry, who has 28 years in recovery from alcohol addiction, knew what she needed to do to get Jordan help. He strived to remain sober, but the cycle of addiction was too strong.
"He was always a hard worker in between bouts of deep use," said Kerry.
She says that alcohol was the problem substance in Jordan's recovery. One drink would quickly escalate into a relapse, and his substance abuse would spiral out of control.
During his relapses, Jordan avoided his family. The stigma associated with addiction was a lot for him to bear.
"He would draw away from his family because of the shame he felt," Kerry said. "So for the seven years of his addiction, there was a distance between him and his family, sadly. We always welcomed him home and included him in all events. We visited him at treatment and supported him always."
On Christmas Eve 2014, Jordan was actively using. He called his family and said that he wanted to come home and go back to treatment.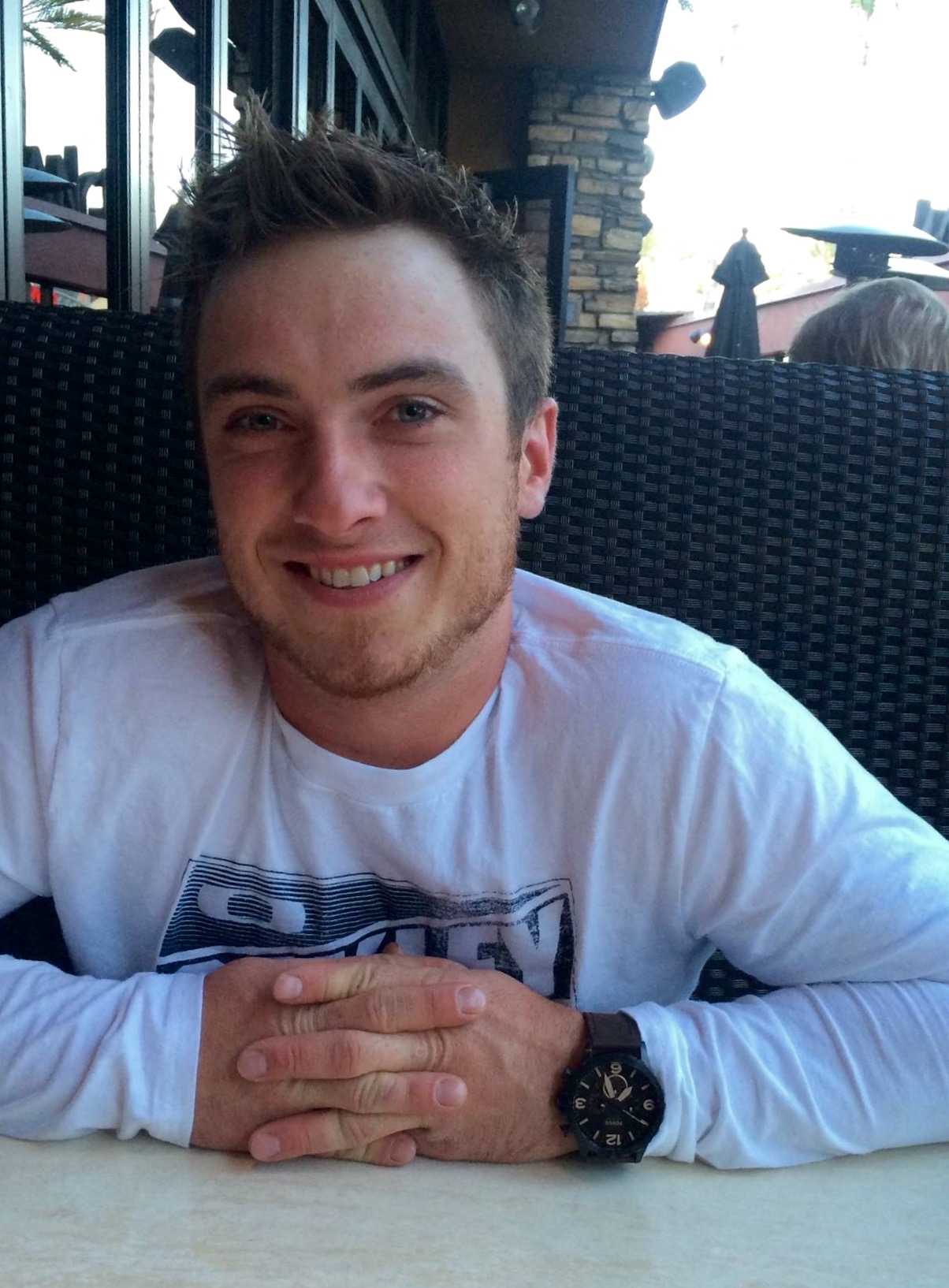 They sent him to Hollywood, California, the next day for treatment. He excelled in Hollywood and started to build a nice life for himself there.
"He did wonderful," said Kerry. "He did treatment, got a job."
Jordan was happy and healthy. He had nearly seven months of sobriety when he decided to go on a trip to Las Vegas with friends in June 2015.
During the trip, Jordan drank, which sparked another relapse.
He returned home the next week and began using OxyContin. On July 10, 2015, Jordan died of a heroin overdose.
Through Grief Comes a Movement
Jordan's death devastated his family. Opioids took his life before he reached long-term sobriety, but he never gave up.
"Jordan didn't think this would happen to him, and he did not intend to die," said Kerry. "He would have continued fighting."
Jordan not only fought for himself in the battle against addiction — he fought for his peers as well.
"That's who Jordan was when he was in active recovery. He was the supporter, the cheerleader for this program," Kerry said.
Kerry could not let Jordan's battle end. She decided to take up the fight in his honor.
"I wanted to … continue his battle and memory by helping others who are struggling," she said.
Shortly after Jordan's death, Kerry's friends in the recovery community asked if she was interested in creating an organization to assist people struggling with addiction.
She decided to take action. Coming together for this cause meant Jordan's work to get sober would not be lost.
Kerry and her friends selected seven people as board members of the new organization. During its first meeting, the board had two goals: to name Kerry the president and to come up with a name for the organization. They chose Jordan's Hope for Recovery.
"Our mission is to help people, to bring awareness and change the stigma," said Kerry.
Since launching in February 2016, Jordan's Hope for Recovery has started numerous initiatives aimed at providing quality addiction resources to those in need. It supports and promotes treatment models that have successful long-term recovery outcomes.
The organization's website provides information to help connect people with counselors, treatment providers, sober living facilities and other supportive services. It also includes schedules for Alcoholics Anonymous, Narcotics Anonymous and Al-Anon meetings and a calendar with upcoming Jordan's Hope for Recovery events.
Most resources are located in Clatsop, Columbia and Tillamook counties in Oregon and Pacific County in Washington, but the organization recommends services in other locations throughout Oregon and Washington.
The organization is also an affiliate of the National Council on Alcoholism and Drug Dependence, which created a network of affiliates across the country that meet community needs related to drug and alcohol addiction. The Jordan's Hope for Recovery website has a blog that includes updates about the organization and informative articles from the NCADD.
"We're working hard to remove the stigma by bringing awareness and promoting educational resources for prevention and recovery," said Kerry.
The organization holds presentations in local high schools as well. Kerry says that these presentations have led students to come forward about their struggles with substance abuse and take the first step toward sobriety.
Most importantly, Jordan's Hope for Recovery provides those facing addiction with a group of people who care about them and want to see them reach recovery.
"We want to be that personal connection for people in recovery," said Kerry. "We want to support them and be there for them."
Jordan's Hope for the Future
Jordan's Hope for Recovery is still a new organization, but it's growing. As its reach expands, Kerry and her colleagues are spreading the impact they are making in communities facing problems with addiction.
The organization will soon establish office hours so people in need can meet an addiction specialist face-to-face and find out the steps they can take to better their chance at recovery.
"Sometimes people don't even know what types of help are available, so we help them to understand the differences between inpatient, outpatient, detox, counseling — all the different resources that are available. And then we show them what is available in our area," said Kerry.
The organization is also creating a backpack program for inmates re-entering society. The program will give newly released individuals a backpack with resources such as food and transportation coupons. It then pairs them with a recovery mentor to make the transition to life in sobriety a little bit easier.
On Sept. 23, Jordan's Hope for Recovery will hold its inaugural Fun Rally and Run/Walk at the Astoria High School track. Kerry says the event will raise funds for Jordan's Hope and raise awareness that long-term recovery is possible.
"We want the community to see that there is another side to this epidemic, that there's hope," said Kerry. "People are in recovery."
The event will feature speakers such as Astoria Mayor Arline LaMear and members of local AA and NA groups. Audience members are welcome to share their own perspectives or recovery stories. Attendants will enjoy food and musical performances by local musicians and the Astoria High School Band.
Love, Kindness and Compassion
As someone who has battled addiction herself, Kerry knows how powerful the disease is and how devastating the results can be.
"It's a progressive disease," she said. "Sometimes it takes lives immediately; sometimes it takes their soul first."
She says the only way to truly make an impact for those struggling with addiction is to provide care and support.
"We need to show love, kindness and compassion," she said. "If we can just look at it as the disease that it is, see that our loved ones are struggling … that's where we can make a difference."
Medical Disclaimer:
DrugRehab.com aims to improve the quality of life for people struggling with a substance use or mental health disorder with fact-based content about the nature of behavioral health conditions, treatment options and their related outcomes. We publish material that is researched, cited, edited and reviewed by licensed medical professionals. The information we provide is not intended to be a substitute for professional medical advice, diagnosis or treatment. It should not be used in place of the advice of your physician or other qualified healthcare provider.
Author

Trey Dyer is a writer for DrugRehab.com and an advocate for substance abuse treatment. Trey is passionate about sharing his knowledge and tales about his own family's struggle with drug addiction to help others overcome the challenges that face substance dependent individuals and their families. Trey has a degree in journalism from American University and has been writing professionally since 2011.
View Sources
Jordan's Hope for Recovery. (n.d.). 2017 Recovery Rally & Fun Run/Walk. Retrieved from #2017funrun/
---