January 5, 2018
While more than 20 million Americans are suffering from drug or alcohol addiction, it's estimated that only 11 percent end up receiving treatment for their substance use disorder. Many factors may influence a person's decision not to seek help, including mistaken notions about the inpatient process itself. With that in mind, here's a look at five misconceptions about rehab that hold people back.
Myth 1: You Have to Hit Rock Bottom First
The concept of "hitting rock bottom" falsely assumes that a person shouldn't seek help for their addiction or won't benefit from rehab until they've hit an all-time personal low.
It's true that some people don't seek recovery until they've experienced a crushing blow: a divorce, a job loss, an overdose, an arrest. But reaching "rock bottom" — whatever that means — is not a prerequisite for getting help. A person can seek treatment in all stages of addiction, and there's no need to go through additional pain, suffering and loss before pressing the reset button.
The rock-bottom myth is also a dangerous one. Alcohol and drug addiction are progressive diseases, and waiting to hit rock bottom can result in irreparable bodily injury and even death. Between 2000 and 2015, more than half a million people died from drug overdoses —and a good many of them probably believed that hadn't hit rock bottom yet.
Waiting to get treatment can also make recovery more difficult in other ways. Addiction puts a terrible strain on relationships, and the longer you have been struggling with drugs or alcohol, the more difficult it can be to repair or rebuild those broken relationships.
You don't have to wait until you crash to get help. As the saying goes, "you'll hit rock bottom the moment you stop digging."
Myth 2: You Can't Afford Rehab
The perceived cost of rehab is one of the most common deterrents to getting help. In fact, nearly half of all Americans suffering from a substance use disorder decide not to seek treatment because they believe they can't afford it or because they don't have health insurance.
While treatment can be expensive, there are more ways available than ever before to help cover the cost of inpatient treatment. Under the Affordable Care Act, or Obamacare as its more commonly known, insurance companies are required to cover mental health and substance abuse services as "essential health benefits." Many people suffering from an alcohol or drug addiction may also be unaware that Medicaid, which was significantly expanded under ACA, also covers drug treatment.
If you don't have insurance and don't qualify for Medicaid, check to see what other payment options treatment facilities might have.
Because the cost of programs can vary widely from facility to facility, it can pay to check with a range of providers. If cost is a factor, you'll probably want to avoid facilities that tout themselves as "luxury" rehabs, and you may have to skip the private room. You may also want to consider outpatient therapy, which can be much more affordable.
Many programs offer something called partial hospitalization, or day rehab, which provides intensive care and therapy during daytime hours but allows you return home to sleep each evening. There are also numerous free resources available, such as Alcoholics Anonymous and Narcotics Anonymous, that can help you achieve sobriety.
Don't let the cost of rehab deter you from getting help. Remember that treatment for addiction is a solid investment in yourself that will pay dividends for life.
Myth 3: Rehab Will Make You Sick and Miserable
If you're considering getting treatment for a drug or alcohol addiction, you may be worried about whether detox is painful. The truth is, recovering from addiction isn't easy, but a medically supervised detox can ease the side effects of withdrawal.
The detoxification process is usually the first step of addiction recovery and involves the process of clearing drugs or alcohol from your system. While a number of physical side effects may accompany detox, the intensity of withdrawal symptoms and length of the withdrawal process can vary widely from one person to another, depending on the substance abused and other factors.
Individuals going through heroin or opioid withdrawal, for example, may experience sweating, anxiety, muscle aches, diarrhea, vomiting, abdominal cramps, uncontrollable twitching, intense cravings and a host of other symptoms. Fortunately, many of these symptoms and side effects can be managed with medications that will keep you more comfortable.
Because withdrawal can be dangerous — such as when someone is withdrawing from alcohol, opiates or benzodiazepines — detoxing is much safer in the care of trained professionals. Medical staff will be able to monitor your vital signs and provide treatment should any serious complications arise.
The other thing to keep in mind is that the withdrawal phase won't last forever. The average duration of detox is approximately seven to 10 days — a relatively short period of discomfort that will pave the way for healing and recovery.
Myth 4: There's No Hope for Those Who Relapse
Relapse is common in recovery. In fact, according to the National Institute on Drug Abuse, approximately 40 to 60 percent of people who've been treated for drug addiction will relapse.
Relapse, however, doesn't mean treatment has failed. Because a substance use disorder is a chronic disease, relapse in a person recovering from addiction is often a signal that "treatment needs to be reinstated or adjusted or that another treatment should be tried."
Because of the stigma often attached to addiction, many view relapse as a personal failing. Unfortunately, this warped view can cause feelings of shame or guilt, which can intensify a person's desire to drink or use drugs, thereby sending them into a worsening cycle of abuse.
Breaking this cycle is best accomplished when addiction is treated like other chronic illnesses, which are diseases that can be managed or controlled, but not cured.
In fact, the relapse rates for addiction are similar to the relapse rates for a number of chronic medical conditions, such as diabetes, high blood pressure and asthma. Just as a diabetic with poor glucose control requires renewed intervention, a person with a substance use disorder who has relapsed may need their treatment renewed and modified.
Looking for help?
A relapse is not a failure. We can help.
Get Help Now
Myth 5: Rehab Is Like Jail
Many people who've never been to rehab imagine something akin to jail or a mental institution, where you're locked away for 30 days, strip-searched and prohibited from seeing your loved ones.
In actuality, most rehab centers go out of their way to make sure residents are comfortable. While all rehabs are different, many offer amenities such as swimming pools, fitness rooms, massage and meditation— and, if appropriate, many will include your family members in your treatment.
That said, the purpose of rehab is to free you from the grips of addiction, and getting you to that place requires structure and supervision.
At most rehabs, you'll sleep, eat and attend therapy sessions alongside other men and women recovering from addiction, creating an environment similar to camp. You'll be kept busy with a range of planned activities to help you master your addiction. A typical day might include group therapy sessions, behavioral therapy and life skills training, relapse prevention training, family therapy sessions and recreational activities.
While most rehabs forbid or limit the use of personal cell phones and other electronic devices, the intent is not to cut you off from your friends and family. Rather, it's to minimize opportunities for relapse and limit distractions, so you stay focused on your recovery.
Remember, going to rehab is a voluntary choice, not a sentence, and you can check yourself out at any time.
If you've heard troubling rumors about rehab that are standing in the way of treatment, don't assume they're true. Do your homework and check out the facilities for yourself.
Medical Disclaimer:
DrugRehab.com aims to improve the quality of life for people struggling with a substance use or mental health disorder with fact-based content about the nature of behavioral health conditions, treatment options and their related outcomes. We publish material that is researched, cited, edited and reviewed by licensed medical professionals. The information we provide is not intended to be a substitute for professional medical advice, diagnosis or treatment. It should not be used in place of the advice of your physician or other qualified healthcare provider.
Author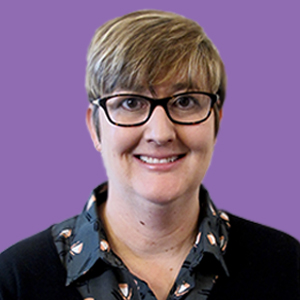 As a former journalist and a registered nurse, Amy draws on her clinical experience, compassion and storytelling skills to provide insight into the disease of addiction and treatment options. Amy has completed the American Psychiatric Nurses Association's course on Effective Treatments for Opioid Use Disorder and continuing education on Screening, Brief Intervention and Referral to Treatment (SBIRT). Amy is an advocate for patient- and family-centered care. She previously participated in Moffitt Cancer Center's patient and family advisory program and was a speaker at the Institute of Patient-and Family-Centered Care's 2015 national conference.
@DrugRehabAmy
View Sources
---