April 24, 2017
After losing her teenage daughter to prescription drug overdose, Lisa Brandy decided to take action. Her organization, Brandi's Wish, spreads awareness about prescription drug abuse and now helps more than a dozen people per year receive scholarships for drug rehab treatment.
Lisa Brandy has a tragically common story. Her daughter Brandi became addicted to prescription opioids in high school. Lisa, a loving and understanding mother, did everything she could to support Brandi and help her overcome her opioid use disorder. Despite her parents' best efforts, Brandi
died of a drug overdose
in March 2011. She was 18 years old. What has not been common about Lisa's story is her response to her loss.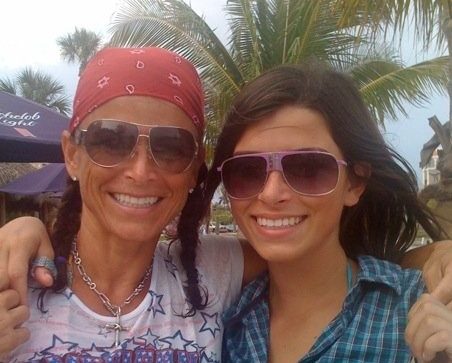 "I just remember thinking, 'My God, what more could I have done as a mom, and what more could my ex-husband have done as a father?'" Lisa told DrugRehab.com. "All the people we reached out to, the experts in the field. We did everything and used all of our resources, and we still lost her." Lisa realized she had to act. She saw that addiction was deeply misunderstood by most Americans and that families affected by this disease need help when facing it for the first time. Refusing to stay silent after Brandi's death, Lisa started Brandi's Wish Foundation, an advocacy organization that brings attention to the dangers of prescription drug abuse. Her organization does more than simply spread awareness and call for change. It provides invaluable support to teens struggling with substance abuse, giving them a chance at a new life through sobriety.
Brandi's Story
Brandi Meshad grew up in Sarasota, a city on Florida's west coast with incredible beaches. She was beautiful, funny and intelligent, adored by her friends and family alike. She had two loving parents and three younger sisters. Carina Corry, Brandi's lifelong best friend, says Brandi was quickly liked by anyone who met her. "She was one of those individuals that people just wanted to be around all the time," Corry told DrugRehab.com. "Her laugh was infectious, and she knew how to make anyone laugh." Brandi was not only well-liked; she was also caring. She and Corry formed a group called Teens for Wishes when they were 14. "We wanted to give back to the community," Brandi told the Sarasota Herald-Tribune in 2006. The group organized a fundraising event for teens called the Silver Lining Ball, a semiformal event where teens wore black and white as the theme. All proceeds from the ball went to the Make-A-Wish Foundation, a nonprofit that fulfills the dreams of terminally ill children. The Silver Lining Ball was about having fun in a safe environment for a good cause. Teens who attended the event were required to sign a form promising to stay safe and to not use drugs or alcohol. The work Brandi did with the Silver Lining Ball was indicative of the kind of person she was. "She was so carefree, loving and hysterical," said Corry. But in her early teens, Brandi started smoking marijuana. She liked it and used it for a while but was able to stop and not develop a
marijuana addiction
. It was not until she began using opioid painkillers that Brandi struggled with substance abuse. One of her best friends was a heavy opioid user who dealt roxies,
prescription painkillers containing oxycodone
, around Sarasota. Brandi would get pills from her friend for free most of the time. Roxies became an easy option when Brandi wanted to get high. Roxies also helped Brandi sleep; she suffered from sleep issues as a teenager. She quickly became addicted to the opioids. What started out as half a pill every day eventually became two or three. When she thought she was doing drugs too much, she would stop for a few days but would always go back to using shortly after that. As Brandi's opioid use disorder progressed, her mental health began to deteriorate. She
struggled with depression
and anxiety and began isolating herself from her friends and family.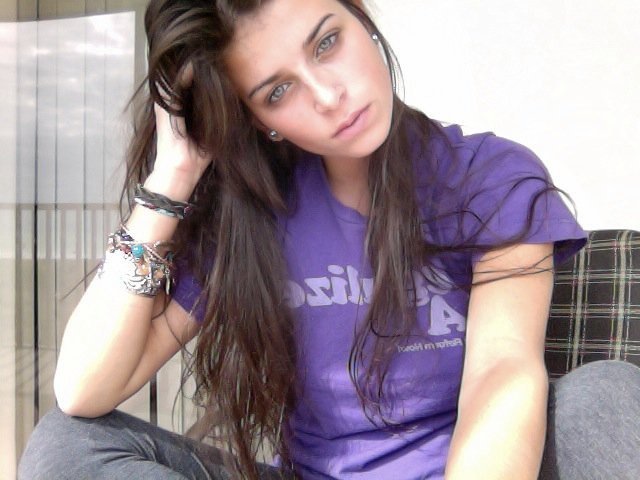 "It became very clear that this wasn't a behavioral issue that she was struggling with as a teenager," said Lisa. "This was something much more." Eventually, Lisa and her now ex-husband Gavin found out about their daughter's opioid use disorder. They came up with a plan to get Brandi help and did everything they could to support her. Brandi participated in a
wilderness recovery program
for 98 days. During her time in the program, she embraced sobriety and actively worked to get well. While receiving therapy, Brandi wrote a letter to her parents about how she was getting better. "Mommy and Daddy, I realize now that I can escape from this, and I have!" she wrote. "I don't feel ugly anymore, and I know I can overcome this. I am getting stronger every day, and I do not ever want to lose my life again." Upon completing the recovery program, Brandi went to a therapeutic boarding school to receive continued support in an environment conducive to sobriety. She thrived in recovery and was doing as well as her parents could have hoped for. She returned home in July 2010 ready to go back to high school with her friends. During her senior year, Brandi was accepted to the University of Alabama and was beginning to plan the next stage of her life. She had been sober for a year, from November 2009 to December 2010, when she relapsed. Lisa knew that relapse was a part of recovery and continued to support her daughter. Brandi's relapse was short; she detoxed and rededicated herself to her recovery. After being sober for three months, Brandi made the decision to use opioids one more time during spring break in March 2011. "That night her decision to use a prescription opiate resulted in tragedy, and we lost the daughter we love so much, fought so diligently alongside, to accidental drug poisoning," Lisa wrote in an open letter on her website. "She didn't expect to die. She didn't believe she would die. Nobody who dies this way ever thinks they won't wake up again."
Lisa's Mission
After Brandi's death, Lisa was left with so many questions. She had an understanding of addiction and how the disease can take hold of people, but did others? She did everything she could to save Brandi — inpatient treatment, therapeutic high school and continued support — but she was still gone. Despite the resources Lisa and her family had, including
insurance coverage
, Brandi was still gone. Lisa struggled with the thought that if this could happen to Brandi, who had all the help and support anyone could ask for, what will happen to the generation of youth struggling with addiction who do not have the support and resources Brandi did? "I couldn't wrap my mind around what happens to all these young people that don't have supportive families or don't have the financial resources or don't have the experts helping them," said Lisa. "I think that is the main reason why I said I had to do something even if it helps just one young person." She decided the best way to honor Brandi was to save others at risk from the epidemic that took her daughter's life. In 2011, she formed Brandi's Wish, a nonprofit organization that provides comprehensive support to young people and families battling addiction.
The Goals of Brandi's Wish Foundation
To actively work in changing state legislation and pass laws to protect our children from the dangers of prescription drug misuse and abuse.
To work with schools and create programs to educate families and teens to the danger of abusing prescription medications.
To offer referral services and guidance to those families in need of rehabilitative and substance abuse recovery programs.
To help families in need of financial assistance if they have a teen in crisis and cannot afford the cost of rehabilitative programs.
Through Brandi's Wish, Lisa made it her mission to save
young people battling substance use disorders
, to guide their families through recovery and to help those without the necessary resources help themselves. Unlike larger organizations that aim to have a broad impact on substance abuse, Brandi's Wish focuses on individuals and their families. The nonprofit does whatever it can to help teens reach recovery and stay sober. Lisa says the key to helping someone stay sober is treatment followed by continued support. Brandi's Wish provides young people with both. She not only helps teens get into treatment but also offers them support for at least a year. Lisa said she stays in contact with teens she helps "so that they don't feel so lost after they get out or so they know there's somebody that loves them and somebody that cares about what's happening in their life, their journey." Brandi's Wish walks families through the process of getting their loved ones into treatment and explains the steps they should take upon completion of the rehab program. "It may be a family that has insurance but has no idea how to navigate through this process. We can also help place them, and there's no fee for any of this," said Lisa. "Nobody pays us to do that, nobody makes any money from our end." One of Lisa's proudest accomplishments through Brandi's Wish is the scholarship program the organization has developed. If a young person wants to end their addiction but does not have the financial means to do so, Brandi's Wish can offer them a full treatment scholarship for inpatient or outpatient treatment, detox and sober housing. Brandi's Wish does not simply provide its scholarship recipients with money. Each individual who receives financial assistance signs a contract agreeing to attend support meetings, get a sponsor and take accountability for their actions in return for receiving funds for treatment, housing and paying bills while in recovery. Although the Brandi's Wish scholarship program has drawn criticism from larger organizations who say that the scholarship is addressing addiction on too small a scale, the results teens see from the program speak volumes. "I'm glad I didn't feel that way or the people who believe in what we do don't feel that way because there are people literally alive today because we took the time of helping that one person or being in the trench with that one family," said Lisa.
Brandi's Wish Weekend Tennis Tournament
The most important weekend for Brandi's Wish comes in the fall every year when the organization hosts the Brandi's Wish Weekend Tennis Tournament. For Lisa, the tennis tournament is a way to honor Brandi; the two used to love to play tennis together. "One of the things that we did together as mother and daughter was play tennis," said Lisa. "That's what we did ever since she was little for fun and to spend time together. When she was in recovery, part of our goal was to get out there and hit three times a week, take some lessons together." Shortly following Brandi's death in 2011, the head pro at Lisa's local tennis club approached Lisa and asked if the club could work with her to hold a tennis tournament to raise addiction awareness. "That's really how the tennis tournament started," said Lisa. "We kind of jumped into it the first year knowing nothing about having a tennis tournament. Six years later, we're still going strong."
The event starts on Friday night with the Silver Lining Social, a dinner event that honors the work Brandi did with the Silver Lining Ball as a kid. The tennis tournament starts on Saturday and ends Sunday. The tournament is a major source of funds that are used throughout the year by Brandi's Wish to help
young people focused on recovery
. The two-day tournament has gotten bigger and bigger every year and draws a number of prominent sponsors. Newer and bigger sponsors have brought additional opportunities to the event as well. This year, Advanced Recovery Systems and other treatment center networks sponsored the event and donated rehab scholarships to the organization to help it continue to provide treatment to teens in need. "We'll take that over money all day long," said Lisa. The event also gives participants and attendees the opportunity to meet some of the people they are helping. "Every year we have one of our scholarship recipients speak about their experience in the past year or two," said Lisa. "To really see and meet somebody and understand that this is your neighbor, this is your son, your best friend's brother, can help people understand that this is not just a media event as far as what's happening." The 2016 tennis tournament hosted nearly 200 players, and professional tennis player Christian Harrison was master of ceremonies. Lisa said the 2016 event raised a little more than $100,000. Through the tennis tournament and support from the community and sponsors, Brandi's Wish is able to pay for more than a dozen people to go through treatment every year. "[We help] 12 to 15, which doesn't sound like hundreds, but it's 12 to 15 young people who are alive who had the benefit of really quality care," said Lisa. Lisa has even higher hopes for the future of the tennis tournament. She's planning to have next year's event sanctioned by the United States Tennis Association.
Eliminating the Stigma of Addiction
Lisa continues her fight every day. In addition to making a difference in the lives of young people, Lisa is raising awareness. She wants to eliminate the
stigma associated with substance use disorders
because from her own personal experience, those with addictions are not bad people. They're people struggling with a debilitating illness, and the rest of the country needs to recognize this. "You see very quickly when the disease of addiction is present, it is not a choice at that point," said Lisa. "It is a hijacking of the brain, a reoccurring brain disease, all the different things we hear about it. I watched it in action with Brandi because I never saw a young girl fight so hard and want to get well." This mindset is part of what drives her to help others. Her wish, along with Brandi's, is that she can be a part of the movement that helped end
drug addiction
, the movement that saved a generation of young people.
Medical Disclaimer:
DrugRehab.com aims to improve the quality of life for people struggling with a substance use or mental health disorder with fact-based content about the nature of behavioral health conditions, treatment options and their related outcomes. We publish material that is researched, cited, edited and reviewed by licensed medical professionals. The information we provide is not intended to be a substitute for professional medical advice, diagnosis or treatment. It should not be used in place of the advice of your physician or other qualified healthcare provider.
Author

Trey Dyer is a writer for DrugRehab.com and an advocate for substance abuse treatment. Trey is passionate about sharing his knowledge and tales about his own family's struggle with drug addiction to help others overcome the challenges that face substance dependent individuals and their families. Trey has a degree in journalism from American University and has been writing professionally since 2011.
View Sources
---