Bullying can happen anywhere, but children are most likely to be bullied when adults aren't present. The most common places are settings that children can't avoid, such as the walk to a school bus, on the bus or in the hallways between classes.
Bullying can also occur in other locations, including:
Playgrounds
Locker rooms
Gyms
Cafeterias
At extracurricular activities
In the neighborhood
Young people used to be able to avoid bullying by taking a different route home from school or avoiding risky places in their neighborhood. But now they can experience bullying everywhere they go via the internet. Cyberbullying can occur on Facebook, Twitter, Snapchat, Instagram, YouTube, dating apps and a number of other social media networks. They can't simply delete their accounts to avoid bullying because bullies can still spread rumors and embarrassing photos or videos with the click of a button.
Children aren't the only ones who bully. Parents can bully other parents, teachers and children. Adults can be bullied in college, the workplace, in community groups or in their neighborhood.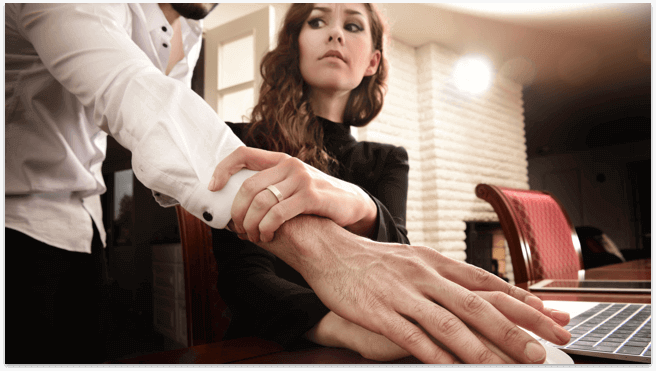 Workplace Bullying
In a high profile incident, the NFL revealed that Miami Dolphins offensive lineman Jonathan Martin was bullied by three teammates, one of whom can be characterized as the lead bully and two who appeared to be reinforcers. Martin was subjected to racial slurs, sexual taunts and physical abuse, according to the NFL report.
Martin quit the team in October 2013 to undergo psychiatric counseling for emotional problems. Other members of the team, including a trainer, were also bullied by the players, but their names were not revealed by the NFL.
Professional sports isn't the only place that workplace bullying occurs. A 2014 survey by VitalSmarts, a corporate training and leadership development company based in Provo, Utah, found that 96 percent of respondents have experienced workplace bullying. Physical bullying was rare, but social and verbal bullying were common.
62% witnessed someone sabotaging another's work or reputation
52% observed browbeating or intimidation
4% saw physical intimidation or assault
After the results of the survey were revealed, The Guardian set out to shed light on workplace bullying. Readers from across the world shared their stories with the news outlet, including:
Stephanie, 31, from the United Kingdom, who said a man at work made elephant noises when she walked by.

---

LB, 62, from California, who said she left her job in part because she was bullied by a co-worker and management did nothing to stop it.

---

Ellodie, 27, from the United Kingdom, who said she endured anti-gay slurs and alienation when she revealed she had a girlfriend.

---

Michele, 48, from Texas, who said she was sexually harassed by her co-worker and boss.

---

Jack, 37, from Pennsylvania, who said union members at his place of employment bully others to do undesirable jobs that they don't want to do.

---
Workplace bullying can occur any time the bully feels he or she has a power advantage over a co-worker.