Each year, crowds of spectators pack arenas and stadiums to watch their favorite athletes in action. Fans idolize them, young athletes want to be them and corporate sponsors want to work with them.
However, like millions of Americans, athletes grapple with drug and alcohol addictions. Rarely a day passes without news of a player entering rehab, failing a drug test, partying lavishly or overdosing on a substance.
Professional sports foster substance abuse. Many athletes are highly paid and can easily access drugs through their social circles. This has led to a substance abuse epidemic that has shattered the lives of countless athletes.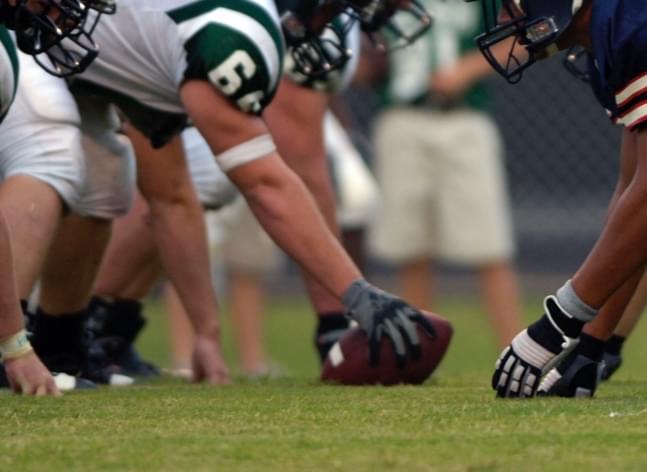 Why athletes turn to drugs
Athletes turn to drugs for various reasons. Some do so to enhance their performance or remedy an injury. Others pick up an addiction after entering professional sports.
Enhanced Performance
Athletes are caught in high-pressure situations during contests. However, these moments pale in comparison to the pressures that come with success.
In response, countless competitors have turned to performance-enhancing drugs, or PEDs, to obtain a competitive edge. These substances increase physical attributes but present numerous health risks. Various PEDs are banned from usage in all major sports in the United States.
In 2009, Alex Rodriguez, who admitted to using steroids, told ESPN, "When I arrived in Texas in 2001, I felt an enormous amount of pressure. I felt like I had all the weight of the world on top of me and I needed to perform, and perform at a high level, every day."
Injuries
Many injured athletes use drugs to accelerate their recovery. This has led to substance abuse.
Athletes in speed and power sports often use nonsteroidal anti-inflammatory drugs as their remedy. According to a 2008 study published in Sports Medicine, elite athletes use medications to treat asthma more frequently than the general population does. These drugs are most common in endurance sports like cycling and swimming.
However, using medications can lead to addiction. Football player Erik Ainge took prescription painkillers for a broken finger in college, which gave way to an addiction that continued for years.
Many have turned to marijuana to alleviate chronic pain. The drug is legal in several states and players have said it is a safer option than prescription pills. NFL player Eugene Monroe in 2016 called cannabis a healthier alternative to opioids.
However, many leagues prohibit its use. Marijuana use in professional sports can lead to suspensions and lifetime bans.
Depression
Depression is a mental health disorder that affects millions of Americans each year, including athletes.
Frédéric Weis, a professional basketball player, fell into a depression after his son was diagnosed with autism in 2002. In response, he turned to alcohol. In 2008, he survived a suicide attempt that involved sleeping pills.
In 2011, boxing legend Oscar De La Hoya told Univision how depression led to his addictions to cocaine and alcohol. He had thoughts of suicide before entering a rehab facility earlier that year.
Accessibility
Athletes obtain addictive substances from medical and nonmedical sources.
For example, Michael Bell, a former professional wrestler, received hundreds of painkillers from fellow wrestlers, which triggered an addiction. He later died of unknown causes at a rehab center. Bell's brother Chris chronicled Michael's story in "Prescription Thugs," a documentary about America's legal drug abuse problem.
Derek Boogaard, an ice hockey player who died of an accidental overdose of oxycodone and alcohol, received more than 100 prescriptions for pills during his final three years of life. Most pills were administered by team physicians.
"To see him have all that access to those doctors and all those prescriptions, that is mind boggling," Dr. Louis Baxter Sr., executive medical director of the Professional Assistance Program of New Jersey and immediate past president of the American Society of Addiction Medicine, told The New York Times. "He had such easy access to prescription medicines."
Former NFL quarterback Jim McMahon said he received hundreds of injections and pills from team medical professionals, including Percocet, Toradol and amphetamines, per The Washington Post.
In recent years, professional leagues have been publicly scrutinized for contributing to this epidemic. In 2014, DEA agents conducted a random inspection on NFL teams in an ongoing investigation into prescription drug abuse. The DEA made no arrests and did not report any irregularities.
Personal History
Traumatic events early in life could lead to drug addiction.
As a child, former boxer Johnny Tapia witnessed his mother's murder. The event triggered a lifelong alcohol and cocaine addiction, suicide attempts and multiple incarcerations. He was declared dead four different times due to drug overdoses. In 2012, he died of heart failure.
Professional golfer John Daly grew up around alcohol, which led to his own problems with the substance. His father in 2006 told USA Today, "I taught him to drink. My mother let me drink at home. I let my kids drink at home. It's what we did back then."
According to the Substance Abuse and Mental Health Services Administration, the arts, entertainment and recreation industry ranked second in past-month illicit drug use and third in past-year substance use disorder rates from 2008 to 2012. The industry includes professional athletes.
Drug use has claimed the lives of numerous prominent professional athletes.
Len Bias
Len Bias was a star basketball player at the University of Maryland, earning the ACC Athlete of the Year and ACC Player of the Year awards in 1986. He was selected by the Boston Celtics with the second pick in the 1986 NBA draft, expected to join a team that included Larry Bird, Kevin McHale and Robert Parrish.
At 22, Bias died of cardiac arrhythmia caused by a cocaine overdose two days after he was drafted. It was one of the youngest drug-related deaths in professional sports.
"During my years as an ACC coach, the two most dominant players we've faced were Michael Jordan and Len Bias," Mike Krzyzewski, Duke University head basketball coach, told The Washington Post.
Derek Boogaard
Derek Boogaard was a professional ice hockey player who played six seasons in the NHL. He was considered one of the most intimidating players in the league given his tendency to engage in physical altercations during games.
In 2011, Boogaard died after mixing alcohol with oxycodone. Before his death, he battled substance abuse. The New York Times reported he received large amounts of prescription drugs from team doctors before and after his entry into the league's substance abuse program.
Don Rogers
Don Rogers was an All-American football player at the University of California, Los Angeles before spending two seasons in the NFL. In 1984, he was the American Football Conference defensive rookie of the year.
In 1986, he died of cardiac arrest caused by cocaine overdose. The amount of cocaine in his system was enough to kill an elephant, per the Los Angeles Times. He passed hours before his bachelor party and a day before his wedding.
"I don't know why people use drugs, but, of course, the pressure [on Don] might have had something to do with it," his fiancee, Leslie Nelson, told the Los Angeles Times.
Darrell Porter
Darrell Porter, a 17-year MLB player, struggled with substance abuse for much of his career. In his book, "Snap Me Perfect! The Darrell Porter Story," he claimed to have formed his drug addiction upon entering professional baseball.
Porter's heavy cocaine use affected his behavior and memory. He once fought a man and minutes later could not recall why. Another time, he carried a shotgun around his house, paranoid the baseball commissioner would break into his home.
The former World Series MVP entered a drug and alcohol treatment center in 1980 and reportedly remained sober for the next 22 years. In 2002, he died of cocaine overdose.
Ready to start recovery now?
Our recovery programs are based on decades of research to deliver treatment that really works.
Get Help Now
Athletes who overcame addiction
Substance abuse has permanently derailed promising careers. However, some athletes conquered their addictions and went on to have successful careers or lead prosperous lives. It is a testament that anybody can overcome addiction with dedication and perseverance.
Cris Carter | NFL
Cris Carter dominated the gridiron during his 16-year NFL career, racking up more than 1,100 receptions, nearly 14,000 yards and 130 touchdowns. The former wide receiver was inducted into the Pro Football Hall of Fame in 2013.
However, his career started off rocky. He battled marijuana addiction as well as addictions to crack cocaine, alcohol and ecstasy his first three seasons and was released by the Philadelphia Eagles in 1990. After multiple stints at rehab facilities, Carter got his life and career back on track.
In a 2013 interview with the New York Post, Carter said of his crack addiction: "It takes you to dark places … it takes you to dangerous places. You're risking your life. I finally decided I wasn't going to be controlled by any substance any longer, so I stopped."
Darryl Strawberry | MLB
Darryl Strawberry was an eight-time MLB All-Star and four-time World Series champion. However, his baseball career was plagued by cocaine and alcohol abuse. He was suspended by the league three times for failing drug tests.
He checked in and out of rehab centers throughout the 1990s and early 2000s. After spending 18 months in prison for probation violations in 2002, Strawberry recovered successfully. He discovered his faith and started the Darryl Strawberry Foundation, which assists those with autism.
He once summed up his career by saying, "I never had a problem hitting. I had a problem living."
Chris Herren | NBA
Chris Herren played professional basketball from 1999 to 2006. During much of his career, he grappled with addictions to OxyContin, Vicodin and Percocet.
In 2008, Herren was using heroin when he crashed his vehicle into a pole. He was pronounced dead for 30 seconds. He recalls the day as the best of his life because it began his journey toward recovery.
Since achieving sobriety, he wrote a memoir and started The Herren Project, a nonprofit devoted to helping those affected by addiction. In 2012, the organization launched Project Purple, an anti-substance abuse campaign. He continues to tour the U.S. sharing his struggles with substance abuse at speaking engagements.
Athletes who continue to battle drug addiction
Some athletes have died to drugs. Some have overcome addictions. Others continue to fight the battle.
Johnny Manziel
For better or for worse, Johnny Manziel is one of the most talked about figures in sports. Manziel starred at Texas A&M and became the first freshman to win the Heisman Trophy. His athletic ability and competitive nature led to his first-round selection by the Cleveland Browns in the 2014 NFL draft.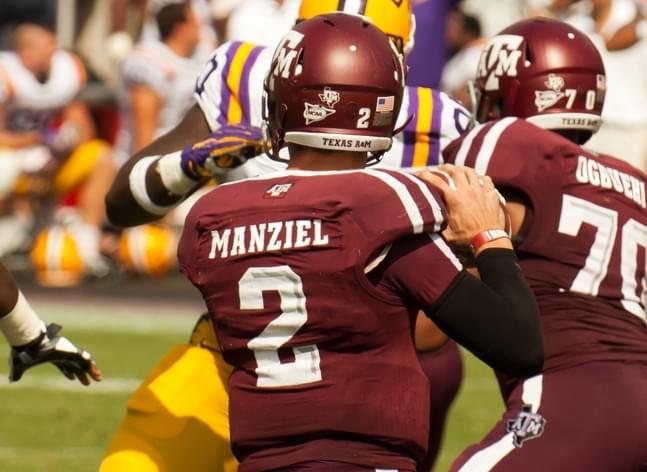 Substance abuse has put Manziel's once-promising NFL career on hold. In 2015, he entered treatment for possible dependence of alcohol, per Cleveland.com. Afterwards, photographs surfaced of his partying on multiple occasions.
In 2016, the Browns released Manziel, his agent dropped him as a client and Nike terminated their endorsement relationship. He was later indicted on a misdemeanor charge for assaulting his former girlfriend.
Manziel's father believes his son will not live to see his next birthday without help, according to ESPN.
Lamar Odom
Lamar Odom is a 14-year NBA veteran who helped the Los Angeles Lakers win the World Championship in 2009 and 2010.
Today, the former UNLV star makes headlines for his substance abuse rather than his talents. In 2013, he pleaded no contest to a DUI charge and entered alcohol abuse treatment. In 2015, he fell into a drug-induced coma at a Las Vegas brothel and was placed on life support.
He was reportedly on the road to recovery in early 2016. However, weeks later, he was found intoxicated at a Beverly Hills mall.
Odom's erratic behavior has led his estranged wife to consider filing a restraining order against him.
Mike Tyson
Mike Tyson was the youngest heavyweight boxing champion ever, the sport's first undisputed champion and one of the most feared boxers of the 1980s. But fame, promiscuity, fiscal irresponsibility and a three-year prison term culminated in multiple drug addictions.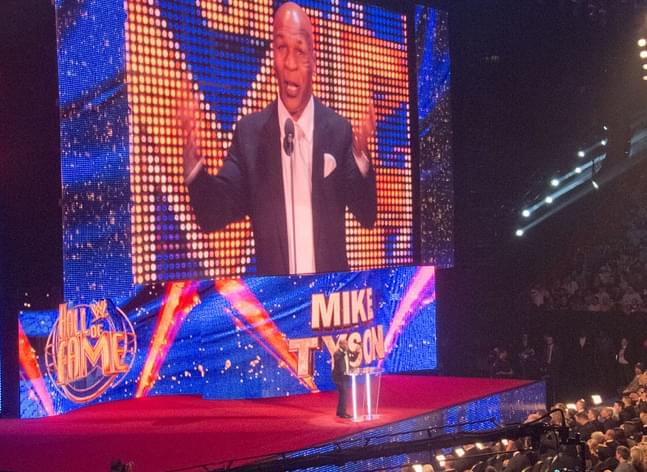 By the 2000s, he became addicted to alcohol, cocaine, marijuana, Tadalafil and anti-anxiety medications. He wrote in his memoir, "Undisputed Truth," that cocaine and liquor "were like Novocain for me." In a 2013 press conference, Tyson tearfully admitted his continued drug use and his desire to get clean.
Though he has received treatment, Tyson has relapsed multiple times. In 2014, he penned a column in The New York Times about his struggle with substance abuse and expressed his hope to live a productive life.
Performance-Enhancing Drugs
Some athletes want to win at any cost. In doing so, many have turned to performance-enhancing drugs. It is a process also known as doping.
Androstenedione
Human growth hormone (HGH)
Erythropoietin

Diuretics
Creatine
Stimulants
Anabolic steroids are among the most popular PEDs. There are many physical and psychological side effects of their use, including irritability, insomnia, heart attack, impaired judgement and high-risk behavior.
In 2007, professional wrestler Chris Benoit killed his wife and 7-year-old son before committing suicide. A toxicology report indicated elevated levels of testosterone in his system. Steroids were found in his home, leaving officials speculating whether drugs factored into the tragedy.
History of Performance-Enhancing Drugs in Professional Sports
Doping predates modern sports. In the third century B.C., Greek Olympic athletes used brandy and wine creations and ate hallucinogenic mushrooms and sesame seeds to enhance performance. They consumed certain plants to improve their speed and relieve pain.
However, doping was considered unethical and cheaters were often sold into slavery.
In the 1930s, cyclists were permitted to use PEDs in the Tour de France.
The Soviet Olympic team experimented with testosterone drugs in the 1950s to improve strength. Shortly after, the East German government began giving PEDs to young athletes. This led to improved performance, especially among female athletes but caused severe medical abnormalities and early deaths.
In 1966, the first drug testing of athletes occurred at the European Championships. Two years later, the International Olympic Committee began drug testing at the Summer and Winter Olympics. In the 1970s, many Olympians were disqualified from competition for anabolic steroid use.
Since then, many leagues around the world have banned performance-enhancing drugs. However, the drugs continue to evolve, and athletes are finding new ways to circumvent drug testing.
Substance Abuse Policies
Professional sports leagues have taken substance abuse seriously in recent years. The highest leagues of the four most popular spectator sports in America — basketball, football, baseball and ice hockey — conduct drug screenings.
Drug tests may occur multiple times throughout a year.
In Boxing and Mixed Martial Arts, athletes are drug tested at random times throughout the year.
In NASCAR, two samples are taken randomly from 8 to 15 drivers or crew members during the week of each Sprint Cup race. Positive tests result in indefinite suspensions.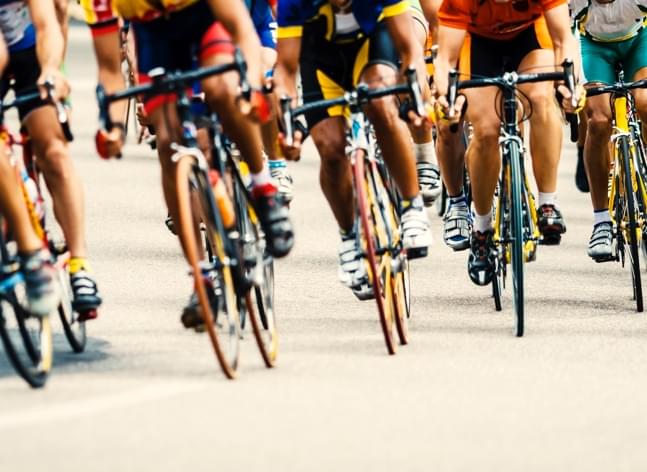 In professional tennis, men and women are tested at random during tournaments. Occasionally, they are tested at other times. A failed test results in a one-year ban. A second failure leads to a lifetime ban.
Similarly, players are tested at random during tournaments in golf. In 2013, prominent PGA golfer Vijay Singh admitted to using deer-antler spray, which contains IGF-1, an insulin-like PED.
The Olympics conducts random blood and urine tests. Officials test for substances including steroids, related hormones, β2-agonists, anti-estrogen agents, diuretics, oxygen-transfer enhancers, chemical and physical manipulation, gene doping, stimulants, corticosteroids, and β-blockers.
Olympians who test positive are banned for life from competition.
Athletes Who Have Tested Positive for PEDs
Mark McGwire, baseball
Marion Jones, track and field
Lance Armstrong, cycling
Barry Bonds, baseball
Sammy Sosa, baseball
Floyd Landis, cycling

Jose Canseco, baseball
Justin Gatlin, track and field
Roy Jones Jr., boxing
Vijay Singh, golf
Jason Giambi, baseball
Maria Sharapova, tennis
A positive drug test can affect a player's reputation, endorsements and paycheck.
Professional Sports, Brain Injuries and Drug Use
Traumatic brain injuries have directly or indirectly led to the deaths of numerous prominent athletes, especially those in contact sports like American football, boxing and ice hockey. Researchers have linked traumatic brain injuries with drug abuse.
Researchers with the Department of Veterans Affairs and Boston University found 96 percent of deceased NFL players and 79 percent of all football players had chronic traumatic encephalopathy (CTE). It is a degenerative brain disease that causes memory loss, dementia and depression.
Brain injuries may lead to substance abuse. In a study published by Drug and Alcohol Dependence, 52 percent of 644 retired NFL players admitted to using prescription pain medications during their playing days. Of that group, 71 percent admitted to misusing drugs. Many continued using into retirement.
Sixty-three percent of retired players who used prescription painkillers while playing retrieved them from a teammate, coach, trainer, family member, dealer or the internet.
Players who misused painkillers while playing were three times more likely than those who used the drugs as prescribed while playing to be currently misusing the drugs.
Linda Cottler, chair of the Department of Epidemiology at the University of Florida and lead author of the study, said players with undiagnosed concussions were 3.5 times more likely to misuse prescription pain medications than those whose concussions were diagnosed.
The Case of Tom McHale
Boston University School of Medicine examined the brain of Tom McHale, an NFL player with opioid and cocaine addictions who died of an accidental drug overdose. They found he had an advanced case of CTE that affects judgement. Researchers believe his drug addiction may have stemmed from brain trauma.
"[Tom] made poor decisions more easily. He may have been unable to resist certain things that made him feel better, like drugs or alcohol, just because he had extensive damage in the frontal cortex," Dr. Ann McKee, a neuropathologist at the Veterans Affairs Medical Center in Bedford, Massachusetts, told ESPN.
The path to recovery for an athlete
Athletes undergo the same process for substance abuse treatment as everyone else. This includes medically supervised detox, therapy and recovery. However, many who reach recovery do not stay sober.
MLB player Josh Hamilton, who has battled cocaine and alcohol addictions for most of his life, relapsed in 2009, 2012 and 2015. This is not uncommon for those in recovery. Former addicts are most vulnerable to relapse during the early months of sobriety.
"One drink is too many," Hamilton once said, via the Washington Post. "And 1,000 is never enough."
Treatment played an important role for many athletes who overcame addiction. Chris Mullin said he entered rehab for alcohol addiction feeling like a failure, but left a changed man. He was inducted into the Pro Basketball Hall of Fame in 2011.
"I needed to regain control of my life," he told the New York Times. He considers rehab the best thing that ever happened to him.
Medical Disclaimer: 
DrugRehab.com aims to improve the quality of life for people struggling with a substance use or mental health disorder with fact-based content about the nature of behavioral health conditions, treatment options and their related outcomes. We publish material that is researched, cited, edited and reviewed by licensed medical professionals. The information we provide is not intended to be a substitute for professional medical advice, diagnosis or treatment. It should not be used in place of the advice of your physician or other qualified healthcare provider.
Author

Content Writer,
DrugRehab.com
Matt Gonzales is a writer and researcher for DrugRehab.com. He graduated with a degree in journalism from East Carolina University and began his professional writing career in 2011. Matt covers the latest drug trends and shares inspirational stories of people who have overcome addiction. Certified by the Centers for Disease Control and Prevention in health literacy, Matt leverages his experience in addiction research to provide hope to those struggling with substance use disorders.
View Sources