Preventing Substance Abuse Among Lawyers
There are steps that can be taken to reduce substance abuse for attorneys and law firms alike. Proactively addressing concerns regarding addiction is crucial and can prevent lawyers from further substance abuse issues.

Reducing Stress
Stress is a common element in substance abuse and leaves attorneys vulnerable to developing mental health disorders. Properly training attorneys to manage their time and clients can greatly reduce stress levels. Attorneys with severe stress can seek peer support and counseling to help them cope. Reducing the number of hours spent working can also greatly reduce stress.
Changing Workplace Policies
and Attitudes Toward Drinking
The workplace for lawyers often fosters an environment that promotes substance abuse, especially with alcohol. A 2016 study by the American Bar Association found that young attorneys are most at risk of developing a problem with alcohol abuse. The study reported that 31.9 percent of lawyers 30 or younger engaged in problematic drinking. Junior associates were most at risk of any age group, with 31.1 percent engaging in problematic drinking.
Law firms can combat this issue by creating formal policies meant to responsibly manage substance use in the workplace, according to the Journal of Nervous and Mental Disease study. The same study showed that team-based interventions to prevent permissive attitudes toward workplace substance abuse can effectively prevent alcohol abuse among employees.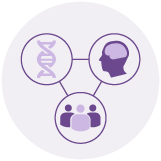 Focusing on Mental Health and Well-Being
Effectively addressing mental health disorders that stem from a lawyer's professional responsibilities is key to preventing substance use disorders.
Rather than addressing concerns about stress or other work-related issues— which can lead to mental health disorders — as they arise, lawyers tend to ignore them and continue to focus on keeping up with their workload. Because this can exacerbate mental health disorders, being proactive in seeking treatment is critical to ensuring mental well-being.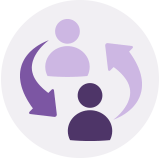 Lawyer Assistance Programs
Each state and the District of Columbia provide lawyer assistance programs (LAPs) that assist lawyers with crises such as substance use disorders and co-occurring mental health disorders. In addition to substance abuse and mental health, LAPs offer support for stress management, fatigue, compulsive behaviors, recovery and more. LAP services are free and confidential and give lawyers a source of support during difficult times.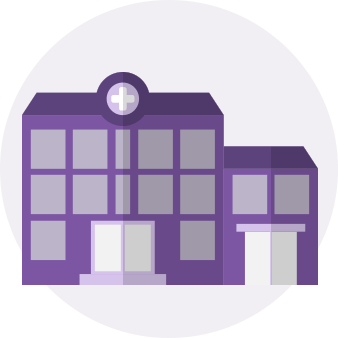 Rehab Treatment of Attorneys
Treatment options are available for attorneys who want to get help with substance use disorders. Specialized treatment programs offer attorneys and professionals a chance to reach recovery and continue practicing law.
Rehab facilities offering specialized programs can work with attorneys to create individualized plans that offer the best chance to reach recovery while taking into account the special circumstances of the occupation. If you are struggling with substance abuse, seeking treatment is the next step to getting your life and your job back on track.