Alcohol
Like residents anywhere else, many Floridians are
alcoholics
. Florida is a hard-drinking state. Several beach areas are well-known nationally as party destinations. Young people flock to Florida from all over the country for spring break celebrations. Overconsumption of alcohol is a hallmark of spring break. Dozens of movies and TV shows portray college students chugging vast quantities of beer and spirits. Beer and liquor companies sponsor parties in major spring break destinations. Underage drinking is extremely common in these gatherings. Older college students will buy alcohol for their teenage friends. Some kids die from overconsumption. Some of Florida's college students live the spring break lifestyle year round. Several of Florida's biggest colleges — Florida State, the University of Florida, and the University of Miami — are known nationally as party schools. Each has a reputation for a hard-drinking culture centered around tailgating and
Greek life
.
58%of Floridians are drinkers. In major party centers like Monroe, Pinellas, and Sarasota Counties, nearly 70 percent of residents consume alcohol.
Florida's hard-drinking reputation is borne out by statistics. Around 58 percent of Floridians are drinkers. In major party centers like Monroe,
Pinellas
, and
Sarasota
Counties, those numbers are even higher. Nearly 70 percent of those counties' residents consume alcohol. Around 15 percent of those areas' residents are heavy drinkers.
Alcohol abuse
isn't limited to alcoholics. Binge drinking is dangerous to everyone who tries it. One night of heavy drinking can have fatal consequences to drinkers who haven't formed a habit. Overconsuming alcohol can lead to alcohol poisoning, a fatal condition similar to a drug overdose. Fatalities from alcohol poisoning are more common in Florida than almost anywhere else. From 2010 to 2012, 103 Floridians died from overconsumption. Only nine states had more frequent alcohol poisoning deaths. Even people who don't drink are at risk from heavy drinkers.
Drunk driving
happens more often in Florida than in the rest of the country. From 2003 to 2012, drunk drivers killed more than 8,000 people in Florida.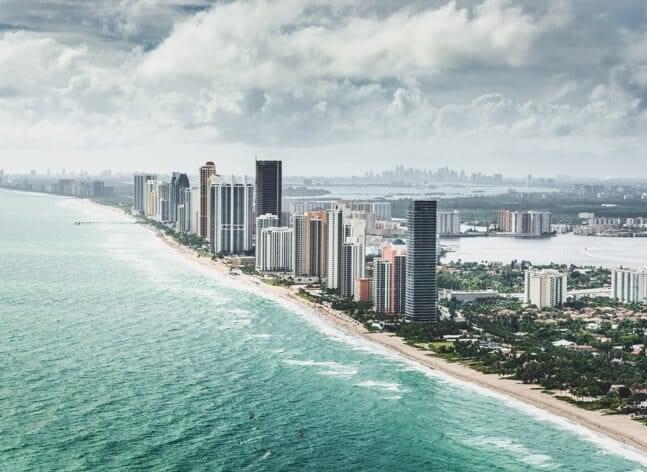 Drug Trafficking In Florida
Florida is a major center for drug trafficking, and has been since the 1980s, when the
Miami area
was the epicenter of the Colombian cocaine boom. The state's giant drug trade means that lots of drug money finds its way into Florida's economy. The DEA seized nearly $20 million in drug money in Florida in 2014. Only
New York
and California saw more drug money seizures that year. In all likelihood, the $20 million figure represents just a fraction of the actual value of the drug trade in Florida. That figure represents only the liquid assets of the drug dealers who got caught. Florida is a major port of entry for drugs from Colombia, Venezuela, and Mexico. Chinese drug traffickers have also begun to make major inroads into Florida's drug trade. Florida is closer culturally and geographically to Latin America than any other U.S. state. To this day, drugs like heroin, methamphetamine, and cocaine are shipped to Florida by the ton from Central and South America. Florida suffers from high rates of violent crime, in part because of the massive drug trade. Florida has the fifth highest state rate of violent crime. Around 540 violent crimes per 100,000 people are committed in Florida. According to the DEA, there are around 25,000 criminal gang members in Florida. Street gangs are responsible for most retail operations of the drug trade. The drug trade is territorial: gangs operate by establishing a drug sales monopoly in a set area. Often, gangs will fight violent turf wars to expand their operations. Street gangs are essentially franchisees of cartels. Gangs purchase their stock of drugs wholesale from larger, more sophisticated organized crime organizations. The gang then doses and repackages the drugs and sells them on the street with a significant markup. Fortunately, the Miami drug wars have mostly fizzled out, in part because of consolidation. The Mexican Sinaloa cartel holds a near monopoly on drug imports. The cartel has the ability to limit street violence by leveraging its wholesale drug supply. This seems to have had a cooling effect. While Florida's violent crime rate is high, it is declining. Still, consolidation has made disrupting the drug trade difficult. The Sinaloa cartel is incredibly sophisticated and resilient. It has formidable resources and can import vast quantities of drugs into Florida and the rest of the United States. The cartel is adept at exploiting the opportunities presented by the drug trends of the moment. Indeed, the current heroin crisis has its origins in the way the cartel took advantage of a statewide crackdown on prescription opioid abuse.