May 8, 2018
America's drug crisis is providing a wealth of material for documentary filmmakers — and several new movies are required watching for anyone who wants to better understand drug addiction, recovery and a variety of surrounding issues.
Not surprisingly, three of our must-see picks deal with the ongoing opioid epidemic, the deadliest drug crisis in U.S. history.
In "Heroin(e)," an honest but hopeful film, we see how one small community in West Virginia is fighting the scourge. "Dr. Feelgood" tells the true story of a Virginia pain specialist who landed in prison for overprescribing prescription narcotics — a phenomenon that many believe set the opioid crisis in motion.
Showtime's new docuseries "The Trade" provides a harrowing and in-depth portrait of the heroin crisis. The film takes viewers into the living rooms of families facing addiction, onto the streets where cops work day and night to stem the flow of narcotics, and into Guerrero, Mexico, where drug cartels can't churn out heroin fast enough to keep up with demand.
Our other two picks cover new ground: The Netflix documentary "Take Your Pills" looks at the problem of prescription stimulant abuse — and "A New High," also on Netflix, follows a group of people in recovery on an inspiring journey to the top of Mount Rainier.
Here's a closer look at the five films.
1. "Heroin(e)"
This Academy Award-nominated Netflix documentary follows three women — a fire chief, a judge and a street missionary — fighting on the front lines of the heroin epidemic in Huntington, West Virginia.
Ten percent of the 96,000 people who live in Cabell County, where Huntington is located, are addicted to IV drugs. Approximately five overdoses occur in Huntington each day. One out of every 10 overdose victims dies.
"Heroin(e)" tells the story of what it's like living in ground zero of the heroin epidemic in a way that statistics can't. In one of the movie's most haunting scenes, a woman overdoses in a gas station as other customers continue their business at the checkout line.
The real-life heroines in the film include Huntington Fire Chief Jan Rader, who spends most of her days reviving heroin addicts and teaching other first responders how to use naloxone, an antidote that can reverse an opioid overdose.
The film also follows Patricia Keller, a stern but caring drug court judge, and Necia Freeman, a local realtor who drives the streets at night to share food, toiletries and the word of God with women who are selling their bodies for drugs.
At the end of the day, Huntington could be any city — and the compassionate approach to addiction demonstrated by Rader, Keller and Freeman is a lesson from which every city can benefit.
2. "A New High"
Plenty of documentaries explore the ugly side of drug addiction — the highs, the arrests, the interventions, the overdoses. Too few examine the less sensational addiction topics, such as rehab and recovery.
In the 2015 film "A New High," recovery is the primary focus. The movie follows a group of people in recovery in Seattle who are training to summit Mount Rainier under the leadership of ex-army ranger Mike Johnson.
The diverse group of men and women includes: Dawn, a 41-year-old child abuse survivor who is recovering from crack addition; Shane, a 36-year-old man who lost visitation rights with his son because of his meth addiction; and Rick, a 59-year-old struggling with liver problems as he recovers from heroin addiction.
The movie is as visually stunning as it is inspiring, demonstrating that triumph is possible no matter how insurmountable a challenge might seem.
3. "The Trade"
Showtime's riveting documentary series "The Trade" takes viewers deep inside the nation's heroin epidemic, examining the drug crisis from multiple angles.
It explores the raw pain of families in Georgia struggling with heroin addiction. It takes us into the highlands of Mexico, where poppy plants are harvested, processed into heroin and trafficked into the United States by ruthless, gun-toting cartels. It follows law enforcement officers in Ohio who are attempting to stop the flow of illegal narcotics and save people from becoming statistics.
The engrossing series can be draining to watch, but it's required viewing for anyone who wants to understand all factors driving the heroin scourge.
If you don't have Showtime, you can still watch "The Trade." For the first time ever, the network is allowing nonsubscribers to view all five episodes of the series on its website for free.
4. "Take Your Pills"
This 2018 Netflix documentary, produced by Maria Shriver and her daughter Christina Schwarzenegger, takes a hard look at prescription stimulant abuse in America.
Prescription amphetamines, such as Ritalin and Adderall, are commonly prescribed to treat attention-deficit/hyperactivity disorder. But the pills are also widely misused, particularly among high schoolers, college student and young professionals.
"It's Rx gold. People will take it from you if they know that you have it," one young woman explains in the film's opening scenes. "I don't think I know anyone that's prescribed it that doesn't sell a little on the side."
In addition to covering the history of amphetamines, the film examines the hypercompetitive culture driving prescription stimulant abuse. While people often turn to marijuana and alcohol for the high, they're using stimulants to gain a competitive edge — to boost their grades, stay skinny or succeed at work.
This documentary is a must-see for parents and anyone who thinks that ADHD drugs aren't dangerous or addictive.
5. "Dr. Feelgood"
"Dr. Feelgood" tells the troubling story of Dr. William Hurwitz, a once-prominent pain doctor in northern Virginia who was convicted on 50 of 62 counts of drug trafficking.
But the documentary isn't just the story of one physician. "Dr. Feelgood" underscores how the nation's ongoing opioid crisis started — with the overprescribing of prescription painkillers such as OxyContin to millions of Americans.
It also demonstrates the ethical quandary that doctors face when trying to treat their patients' pain without starting them down the path to addiction.
Hurwitz, we learn, began liberally prescribing opioids to his patients for pain after a 1980 letter published in the New England Journal of Medicine stated that addiction to opioid painkillers was rare and that narcotics could safely be used to treat chronic pain. The one-paragraph letter had little supporting evidence.
Hurwitz soon became the go-to doctor for pain in northern Virginia and eventually for patients far and wide.
"Dose is irrelevant," Hurwitz once told "60 Minutes." "The right dose is whatever works that produces tolerable side effects. If it takes 100 pills a day, or 200 pills to relieve that pain, that's what it takes."
The investigators who eventually arrested Hurwitz discovered that one patient had been prescribed more than 80,000 prescription pain pills over a 19-month period. Another received 90,000 pills over two years.
Some of Hurwitz's patients began reselling their OxyContin on the streets. Others died. Hurwitz, meanwhile, served five years in prison before his conviction was overturned in 2006.
Medical Disclaimer:
DrugRehab.com aims to improve the quality of life for people struggling with a substance use or mental health disorder with fact-based content about the nature of behavioral health conditions, treatment options and their related outcomes. We publish material that is researched, cited, edited and reviewed by licensed medical professionals. The information we provide is not intended to be a substitute for professional medical advice, diagnosis or treatment. It should not be used in place of the advice of your physician or other qualified healthcare provider.
Author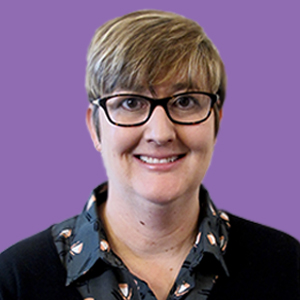 As a former journalist and a registered nurse, Amy draws on her clinical experience, compassion and storytelling skills to provide insight into the disease of addiction and treatment options. Amy has completed the American Psychiatric Nurses Association's course on Effective Treatments for Opioid Use Disorder and continuing education on Screening, Brief Intervention and Referral to Treatment (SBIRT). Amy is an advocate for patient- and family-centered care. She previously participated in Moffitt Cancer Center's patient and family advisory program and was a speaker at the Institute of Patient-and Family-Centered Care's 2015 national conference.
@DrugRehabAmy
editor
View Sources
---