April 11, 2018
For the thousands of former cigarette smokers who now vape instead of smoke, the switch appears to have some solid benefits. A 2018 report by the National Academies of Sciences, Engineering, and Medicine concluded that e-cigarettes, while nowhere near healthy, are likely far less harmful than traditional cigarettes.
But the news is less rosy for America's youth. Young adults who vape are at a higher risk of taking up conventional smoking later — and electronic vaping devices are making it much easier for young people to experiment with marijuana.
The 2017 Monitoring the Future survey of more than 43,000 U.S. middle and high school students found that nearly 30 percent of high school seniors have used a vaping device within the past year. More than 11 percent of students in that group said they have vaped marijuana or hash oil.
Anecdotally, high school teacher friends tell me marijuana is the drug they see most on campus — except they don't see it, really. That's because weed vaping devices can be easily concealed. In addition, electronic vaping usually doesn't give off the characteristic odor of pot.
Juuling Craze
A vape pen called the Juul (pronounced "jewel") has grabbed about a third of the market share of e-cigarette devices, according to Nielsen data, and it's popular among teenagers. The discreet gadget is indistinguishable from USB flash drives and can be charged by plugging it into a laptop.
E-cigarette use among teens soared 900 percent between 2011 and 2015, according to a report by former Surgeon General Vivek Murthy.
The devices can be filled with a liquid form of THC, the active ingredient in marijuana, or cartridges of nicotine "juice" that come in tantalizing flavors, such a mango, mint and creme brulee. Each cartridge, or Juul pod, contains about the same amount of nicotine as one pack of cigarettes.
According to USA Today, "Juuling," as it's called, is so rampant that the principal of a Washington, D.C., high school went so far as to remove all the doors from bathroom stalls to try and stop kids from using the devices. Teens even brag on social media about vaping during class.
Dangers of Vaping
Part of the allure, it seems, is the idea that vaping is harmless or at least less harmful than other tobacco products. Some parents — especially those who vape themselves — even tolerate their children vaping.
But experts say there are many reasons that vaping is bad, and even dangerous, for teens. Studies have shown that nicotine can damage the developing teen brain and lead to tobacco addiction.
One anonymous high school student at Loy Norrix High School in Kalamazoo, Michigan, told the school paper that he or she is addicted to nicotine and can't go an hour without using the Juul: "I hit it. I go in the bathroom. In my dad's car, I hit it all the time. If I'm in a situation where I'm with a bunch of people and there's no way I can turn my back or anything, I go to the bathroom."
Vaping marijuana can also result in addiction and health complications.
The National Institute on Drug Abuse states that twice as many teen boys as girls use e-cigarettes and that 31 percent of e-cig users begin smoking within six months.
Many of the marijuana products available today for vaping are highly concentrated oils or resins extracted from potent strains of the marijuana plant — and they pack a bigger punch that traditional marijuana.
"When you vape THC, you can actually vape at a very high concentration," Dr. Nora Volkow, director of the National Institute on Drug Abuse, explained during a 2017 teleconference attended by DrugRehab.com. "And the higher the concentration of THC, the higher the likelihood of addiction and adverse medical consequences."
The side effects of marijuana can include dizziness, elevated heart rate, respiratory problems, depression and even psychosis. Those who begin using marijuana before the age of 18 are particularly vulnerable to developing a marijuana addiction.
Synthetic Marijuana
Synthetic marijuana, also known as synthetic cannabinoids, seems to be causing the most serious vaping-related problems at the moment, and it's not just among teens.
In early 2018, the Army Public Health Center issued a public health alert warning that 60 patients at Fort Bragg and Camp Lejeune in North Carolina required emergency medical treatment after using vaping products. The products were marketed as containing cannabidiol, or CBD oil.
The patients' symptoms — headache, nausea, vomiting, palpitations, dilated pupils, confusion, dizziness, disorientation, agitation and seizures — were consistent with synthetic cannabinoids. The health alert warned that CBD vape oils may contain synthetic marijuana and other hazardous substances.
In addition, more than a dozen high school students in North Carolina were reportedly hospitalized in February 2018 after vaping fake pot, according to news reports.
North Carolina state health officials warned residents in early March that products labeled as containing CBD oil may be contaminated with other substances. They advised anyone who experiences symptoms like those mentioned in the Army health alert to seek medical assistance or call 911.
Medical Disclaimer:
DrugRehab.com aims to improve the quality of life for people struggling with a substance use or mental health disorder with fact-based content about the nature of behavioral health conditions, treatment options and their related outcomes. We publish material that is researched, cited, edited and reviewed by licensed medical professionals. The information we provide is not intended to be a substitute for professional medical advice, diagnosis or treatment. It should not be used in place of the advice of your physician or other qualified healthcare provider.
Author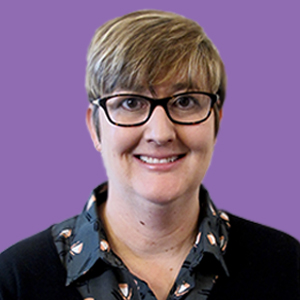 As a former journalist and a registered nurse, Amy draws on her clinical experience, compassion and storytelling skills to provide insight into the disease of addiction and treatment options. Amy has completed the American Psychiatric Nurses Association's course on Effective Treatments for Opioid Use Disorder and continuing education on Screening, Brief Intervention and Referral to Treatment (SBIRT). Amy is an advocate for patient- and family-centered care. She previously participated in Moffitt Cancer Center's patient and family advisory program and was a speaker at the Institute of Patient-and Family-Centered Care's 2015 national conference.
@DrugRehabAmy
editor
View Sources
---