Risky Alcohol Use in Maryland
Dangerous drinking behaviors are on the rise in Maryland. In 2016, heavy drinking in Maryland went up by 25.7 percent. So did alcohol-related deaths: 582 Marylanders died with alcohol in their systems in 2016, up from 309 in 2015.
Binge drinking has also gone up in Maryland in recent years. That trend is driven by a large spike in the amount of women who binge drink: 34.7 percent more Maryland women binge drank in 2016 than in 2005.
Maryland is home to dozens of colleges and universities , which are the sites of no small amount of dangerous drinking. According to a report compiled by representatives from all of Maryland's institutions of higher education, Maryland's college students are more likely than their peers in the rest of the United States to drink.
In all, 41 percent of Maryland college students aged 24 and under meet the diagnostic criteria for either abuse or dependence.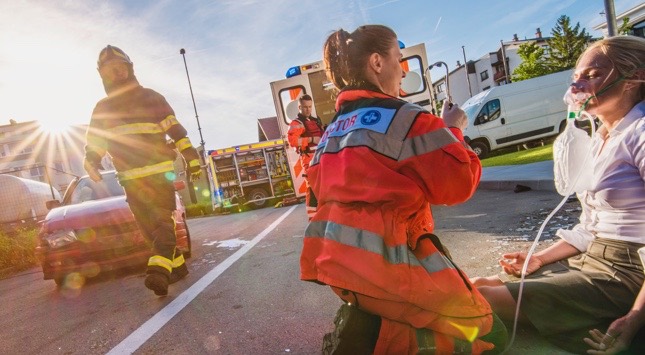 Maryland Firefighters, EMTs and Substance Abuse
Rising drug use and the frequency of drug-related deaths have placed tremendous strain on Maryland's first responders. Maryland firefighters and EMTs are often the first on the scene when someone overdoses.
Maryland firefighters and EMTs are the ones who most often administer naloxone to people experiencing an opioid overdose. Some Maryland first responders report administering naloxone to the same people over and over again. This can cause psychological stress for the person administering care.
Firefighters have a job that is physically challenging. Yet their psychological challenges can be much worse. Firefighters are disproportionately more likely to suffer from PTSD. That's why firefighters are more likely than civilians to need specialized substance use treatment.
Are you a firefighter with an addiction?
We have programs designed specifically for you.
Get Help Now
Addiction can be harder to treat in firefighters than in the general population. Effective treatment must address the trauma firefighters experience. Listening to stories about that kind of trauma — house fires, car wrecks, and shooting victims — can overwhelm even seasoned caregivers.
The International Association of Fire Fighters is a union that represents many Maryland firefighters. In light of the unique challenges firefighters face, the IAFF has set up a first-responder-only treatment facility in Prince George County. The facility, the IAFF Center of Excellence for Behavioral Health Treatment and Recovery, helps firefighters get back on their feet with the help of their comrades.
Maryland faces many drug challenges. Each has its own origin, but all have one solution: compassion and care. Treatment is the only way to save the lives of thousands of Marylanders struggling with addiction.
Medical Disclaimer: DrugRehab.com aims to improve the quality of life for people struggling with a substance use or mental health disorder with fact-based content about the nature of behavioral health conditions, treatment options and their related outcomes. We publish material that is researched, cited, edited and reviewed by licensed medical professionals. The information we provide is not intended to be a substitute for professional medical advice, diagnosis or treatment. It should not be used in place of the advice of your physician or other qualified healthcare provider.