Even before rock 'n' roll music took root, drugs such as cocaine and heroin were commonly used among singers, songwriters and music producers. Some sought substances to numb pain; others used drugs to enhance their onstage performances. Regardless of their reasons for engaging in substance abuse, many musicians have suffered dire consequences.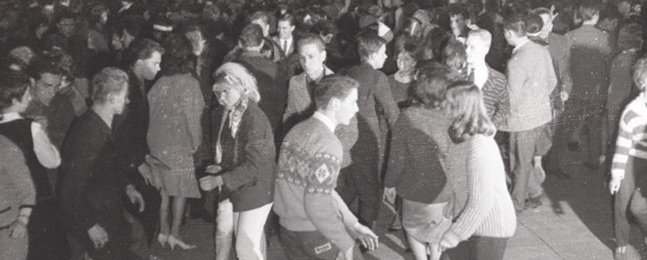 1940s to 1960s:
Heroin and LSD Are 'Hip'
Jazz singer Billie Holiday is one of the most well-known jazz musicians of the 20th century. But her illustrious career was juxtaposed with addictions to alcohol and the highly addictive opioid heroin. Holiday was introduced to heroin by Joe Guy, a trumpeter with whom she had a romantic relationship. She eventually began abusing the drug. In fact, much of her earnings were used to feed her substance use disorder. The death of her mother in 1945 exacerbated Holiday's addiction to heroin and alcohol. This led to repeated arrests and a stint in rehab. After Holiday was convicted of narcotics possession in 1947, authorities refused to grant to her a license to perform in venues that sold alcohol. From 1950 to 1957, her substance abuse continued to worsen, and her career was never the same. Her heroin use and alcoholism eventually compromised her ability to sing. Heroin causes numerous health problems including respiratory infection and rheumatic diseases. In July 1959, Holiday died of problems associated with alcohol and drug use. The Harlem jazz scene of the mid-20th century was beset by heroin. In his autobiography, Miles Davis said that people in those days were considered "hip" if they injected the drug. Charlie Parker was a popular jazz musician who dealt with
heroin addiction
, alcoholism and mental illness in the 1940s and 1950s. These problems cut short a promising career, and Parker died of lobar pneumonia and the effects of long-term substance use in 1955. The 1960s were defined by social movements, protests and, in the tradition of the jazz and blues era that came before, drug use. The decade saw the emergence of psychedelic rock, music intended to replicate the
hallucinogenic experiences
induced by substances such as marijuana, psilocybin and LSD. The Beatles experimented with drugs throughout the 1960s. In 1961, they began using pills to stay alert while performing. Three years later, folk musician Bob Dylan introduced the group to marijuana. Like many musicians of their time, members of the Beatles also engaged in
LSD
use. In fact, rumors swirled that their song "Lucy in the Sky with Diamonds" was based on an acid trip, although the band denied this claim. Recreational LSD use, which had become popular in the late 1950s, continued into the 1960s. Members of the Grateful Dead and Pink Floyd often dropped acid. After chronic use of the drug, Pink Floyd cofounder Syd Barrett developed
schizophrenia
, a mental health condition characterized by hallucinations and delusions that can be escalated by the use of mind-altering substances. In the summer of 1969, the popularity of LSD was at its peak at one of the most historic concerts in U.S. history. More than 400,000 people converged onto open farmland in Bethel, New York, for the Woodstock Music and Art Fair. Thousands of people in the audience used LSD, marijuana and other substances while listening to performances by 32 acts, including Jefferson Airplane, Joe Cocker, The Who, Joan Baez and Creedence Clearwater Revival. Howard Loberfeld was 15 years old when he and his friends travelled 30 miles to witness this historic event. The New York native called attending the peace-promoting festival a life-altering experience, noting how the audience exhibited a sense of community that he had never before witnessed. Something else he noticed at the festival: the widespread use of drugs. "I saw lots of
marijuana smoking
," Loberfeld told DrugRehab.com. "I was so naive that a guy selling pills walked by me shouting 'Reds!' and I thought he was a Cincinnati baseball fan."

Carlos Santana's LSD Use at Woodstock
LSD was a popular hallucinogenic drug of choice among performers and onlookers at the Woodstock Music and Art Fair in 1969. Carlos Santana and his band used psychedelic drugs the morning of Aug. 16, the second day of the festival. They were slated to perform at 8 p.m. But at 2 p.m., the band was ordered to take the stage. Santana was still high on LSD. "I kept saying, 'God, please help me'" Santana told Biography.com. "'I'll never do this again if you help me stay in tune and keep time.'" The band performed "Soul Sacrifice," a six-minute instrumental song featuring extended guitar passages by the legendary guitarist. Santana was hallucinating throughout the set. At one point, he says, he believed the neck of his guitar was a snake. Decades later, Santana told Rolling Stone that LSD use affected his ability to remember the performance, a common effect of the drug. The hallucinogenic experiences of LSD affect memory, as well as the ability to think rationally, communicate and recognize reality.
Glenn Weisner was a high school student studying classical guitar when he attended Woodstock. There he saw festivalgoers partake in LSD, hashish, marijuana and red wine. He did not see anyone use harder drugs, such as heroin and cocaine. Seated on a patch of grass not far from the stage, Weisner and his friends took several doses of Orange Sunshine, a strong type of LSD, during performances. "Drug use was ubiquitous," Weisner told DrugRehab.com. "Everyone was tripping, smoking pot or drinking." Jimi Hendrix closed the show. One of the most renowned guitarists in music history, he performed "Purple Haze," "Voodoo Child" and a solo rendition of "The Star Spangled Banner." Weisner called Hendrix's set unequaled when compared with other performers. But, like many artists of his time, Hendrix's health was damaged by drug abuse. In 1970, the guitarist admitted to having used marijuana, LSD and cocaine in the past. Later that year, he died of complications from barbiturate overdose.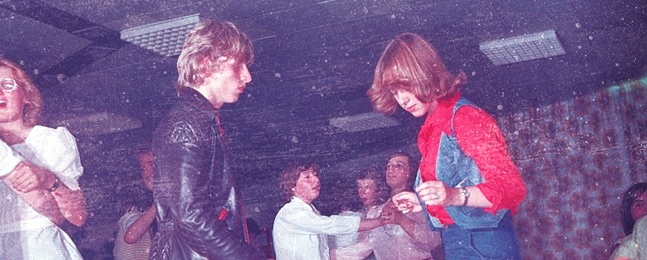 1970s and 1980s:
The Rise of Cocaine
After a decline in cocaine use from the 1940s to the 1960s, snorting cocaine became more widespread in the 1970s. Musicians would use the stimulant at parties, during recording sessions or backstage before concerts. A number of musicians abused the drug because of its euphoric properties. Cocaine can cause extreme happiness, mental alertness and energy. However, it can also lead to increased body temperature, restlessness and
overdose
. Some of the era's most popular musicians, from Sly Stone to Ozzy Osbourne, were cocaine users. According to one account, Osbourne's band Black Sabbath spent $75,000 on cocaine in 1972 and had copious amounts of the drug flown in by private airplane.

Studio 54: A Cocaine-Fueled Disco Club
In April 1977, Studio 54 opened on West 54th St. in New York City. Frequented by celebrities such as Cher and Michael Jackson, the strobe-lit dance club was the epicenter of extravagant parties for 33 months. Cocaine was a popular drug of choice among patrons. The cocaine-snorting moon structure that rose above the dance floor was a symbolic representation of the drug's pervasiveness at the club. Mark Fleischman, former owner of the venue, released a memoir in 2014 detailing the escapades at Studio 54. He wrote that celebrities would congregate in his office and snort up to 40 lines of cocaine. "Cocaine was a positive thing. It had no side effects. Or so we thought," Kevin Haley, a Hollywood decorator who attended Studio 54, told Vanity Fair.
Then in the early 1980s, thanks to a surplus of powder cocaine,
crack cocaine
was developed and became an epidemic in the United States. This freebase form of cocaine can be smoked in order to achieve a high and can lead to complications such as delirium, heart disease and brain seizures.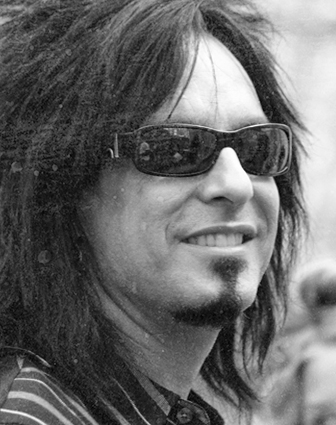 Throughout the '80s, crack was a drug largely found in poor communities. But famous musicians, including Rick James and Herbie Hancock, have also used crack. According to his memoir, "Herbie Hancock: Possibilities," Hancock, a well-known jazz musician, once attended a party where people were smoking crack. Initially, he was reluctant to try it, but as the party wore on, curiosity got the best of him. "And when the high hit me, it was like nothing I'd ever felt," Hancock wrote. "Crack overloads the pleasure center of your brain, hitting you with a wave of every pleasurable sensation you can imagine, physical and emotional, all at once." After that night, Hancock smoked the drug about once every other month. Each time, he swore he would never smoke it again. But he was addicted. It took a
family intervention
to get him into rehab in 1999. He has been sober since 2000. The popularity of cocaine didn't eclipse the appeal of heroin, which contributed to the deaths of many popular recording artists of the time, including Janis Joplin, Sid Vicious of the Sex Pistols and Tommy Bolin of Zephyr. In the 1980s, Nikki Sixx of Mötley Crüe battled addictions to heroin, cocaine and alcohol after heavily engaging in drug use early in his career. The bassist said that cocaine caused him to experience psychosis on Christmas day in 1986. "If you shoot enough cocaine you go into a kind of psychosis, and I believed people were coming to get me," Sixx told The Guardian. "Scary place, let me tell you." The following year, he overdosed on heroin and was declared legally dead. Two minutes later, he regained consciousness after receiving two shots of adrenaline. He immediately went home, used more heroin and passed out. He would go on to use drugs periodically until 2001, when he gave them up for good. Six years later, he wrote about his descent into heroin addiction in his book "The Heroin Diaries: A Year in the Life of a Shattered Rock Star."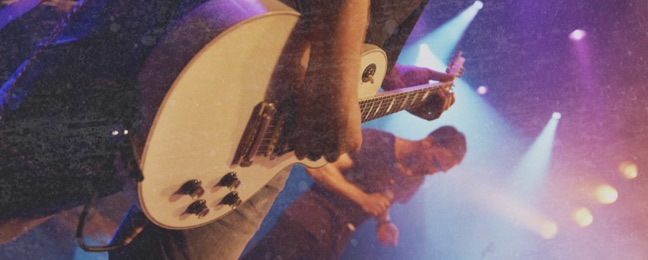 1990s and 2000s:
Heroin Wreaks Havoc on Grunge Artists
Emerging from the Seattle rock scene, grunge music skyrocketed in popularity in the early 1990s, with groups such as Stone Temple Pilots, Soundgarden and Nirvana dominating the airwaves. During this time, many grunge artists struggled with drug use. In April 1994, Nirvana frontman Kurt Cobain
shot himself while high on heroin and Valium
. Prior to his death, he had long battled drug addiction. The "Smells Like Teen Spirit" singer began experimenting with heroin early in his career. He and his wife, Courtney Love, would even take
prescription drugs
together. In the last week of his life, Cobain spent time at a drug treatment center in Los Angeles. His Nirvana bandmate Krist Novoselic told SPIN magazine that Cobain was heavily using heroin days before he killed himself. "He was out of his mind on heroin," Novoselic said. "I remember seeing him those last days and he was loaded. And so he wasn't thinking clearly when he did that [committed suicide]." Layne Staley, another successful grunge artist, also struggled with heroin addiction. In 1992, Staley admitted to shooting heroin early in his career. The "Man in the Box" singer stated he stopped using the substance after
his tolerance to the opioid increased
and he realized he couldn't get the same rush he'd gotten when he first used it. His sobriety didn't last. Staley died after injecting a lethal combination of heroin and cocaine in April 2002 — exactly eight years after Cobain's death. Other grunge artists who dealt with heroin addiction include Courtney Love, Scott Weiland and Kristen Pfaff. Pfaff, the bass player for the alternative rock band Hole, died of a heroin overdose two months after Cobain's death. Weiland's fatal overdose occurred in December 2015 after years of a very public battle with heroin addiction and mental illness.

The 27 Club
The 27 Club is named for a group of celebrities who died at age 27. The first members, Joplin, Hendrix, Morrison and Brian Jones of the Rolling Stones, died of various causes between 1969 and 1971. Since then, a number of famed rock 'n' roll musicians have died of drug-related causes at 27. Musicians in the 27 Club Who Died of Drug-Related Causes
Rudy Lewis, The Drifters, drug overdose
Alan Wilson, Canned Heat, accidental acute barbiturate intoxication
Jimi Hendrix, solo artist, complications from barbiturate overdose
Janis Joplin, solo artist, heroin overdose
Kurt Cobain, Nirvana, heroin-involved suicide
Kristen Pfaff, Hole, heroin overdose
Amy Winehouse, solo artist, alcohol poisoning
Many members of the 27 Club endured difficult childhoods, which may have contributed to their mental illness or drug abuse. Joplin, for example, dealt with bullying, and Cobain was emotionally damaged after his parents divorced. While not all musicians in the 27 Club died of drug-related causes, an alarming number suffered from substance use disorders and mental illness. Substances played a role in the deaths of many whose official cause of death is listed as something other than overdose, alcohol poisoning or drug-involved suicide. The coroner's report for Jones, who is considered the tenth member of the 27 Club, stated "death by misadventure," but it also indicated that Jones's heart and liver were enlarged from drug and alcohol abuse.
As grunge music of the 1990s gave way to the rise of pop music in the 2000s, drug use remained a problem. A number of chart-topping pop stars, including Whitney Houston, were victims of substance abuse. In 2000, security at Kona International Airport found more than 15 grams of marijuana in Houston's bag. However, she and her husband, musician Bobby Brown, boarded the plane before authorities could arrest her. Eventually she was presented with a misdemeanor charge of marijuana possession, but the charge was later dropped. Houston spoke about her drug use in a now-infamous 2002 interview with ABC News. The "I Will Always Love You" singer acted erratically throughout the conversation. She admitted to having used alcohol, marijuana, cocaine and prescription pills at times in the past. Over the next decade, she routinely made headlines for her peculiar behavior and alleged drug use. In February 2012, Houston was found dead in a hotel bathroom in Beverly Hills, California. The R&B legend died of accidental drowning caused by heart disease and long-term cocaine use. Less than a year before Houston's untimely death, addiction had taken the life of another Grammy Award-winning artist. Early in her career, Amy Winehouse was introduced to drugs by her then-boyfriend, Blake Fielder-Civil. Their relationship often involved substance use and domestic abuse. In 2007, Winehouse was hospitalized after overdosing on a drug cocktail of cocaine, ecstasy, heroin, ketamine, whisky and vodka. In 2008, she entered rehab after photos of her alleged drug use surfaced. She re-entered drug treatment in 2011. In June of that year, she appeared intoxicated while performing in Belgrade, Serbia. The following month, she died of alcohol poisoning at age 27. In a 2015 documentary about Winehouse, titled "Amy," it was revealed that the singer had also struggled with
bulimia
.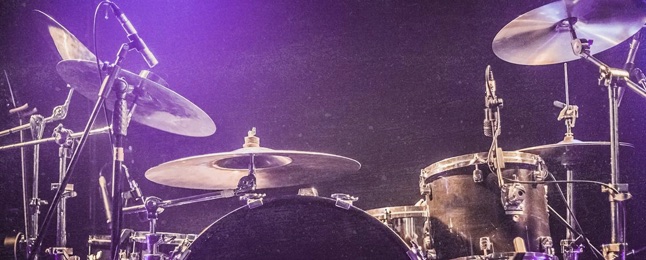 2010s:
The Opioid Epidemic
Winehouse's death occurred amid the growing opioid epidemic, a public health crisis that has affected many U.S. communities. According to the American Society of Addiction Medicine, 2 million Americans aged 12 or older had a prescription painkiller addiction in 2015. In 2016, R&B singer Prince died after accidentally overdosing on fentanyl, a powerful synthetic opioid 25 to 50 times more toxic than heroin and 100 times more powerful than morphine. The painkiller is often prescribed by physicians for cancer treatment. A law enforcement official told CNN that Prince possessed opioid medication at the time of his death, though there was no indication that he had a valid prescription. USA Today later reported finding some
mislabeled pills containing fentanyl
in the singer's home at his time of death. An attorney for Prince's half-siblings told CNN that the musician was addicted to the prescription opioid Percocet decades before his death and had begun using the painkiller to alleviate the stresses of performing.

May 2017: The Death of Chris Cornell
On May 18, 2017, grunge-rock legend Chris Cornell died by suicide in a hotel room at the MGM Grand casino in Detroit. The Wayne County assistant medical examiner in Michigan found seven drugs, including naloxone, barbiturates, pseudoephedrine and the anti-anxiety medication Ativan, in Cornell's system. Although the autopsy report stated that drug use did not contribute to his death, Cornell's widow believes that his use of Ativan caused the suicidal thoughts that resulted in his death. Cornell, the lead singer of Soundgarden and Audioslave, had fought substance abuse since he was a child and had been in recovery since 2002. He also lived with depression as an adult.
In 2014, country star Mindy McCready was arrested for illegally obtaining OxyContin, brand name of
oxycodone
, and was charged with prescription drug fraud. After selling millions of albums early in her career, McCready's personal life spiraled out of control. She attempted suicide multiple times and dealt with drug addiction and alcoholism. She appeared in the third season of "Celebrity Rehab with Dr. Drew" in 2009, and in February 2013, McCready entered court-ordered treatment. She died by suicide later that month. In addition to McCready, many country music singers have had alcohol use disorders. Trace Adkins battled alcohol-related problems throughout the 2000s. Keith Urban, who grew up with an alcoholic father, had his own drinking issues as an adult. Rock artist Chester Bennington of Linkin Park grappled with alcoholism for much of his life. In 2008, he revealed that he was sexually assaulted as a child. The abuse caused the singer much distress and contributed to his use of drugs and alcohol. In 2016, Bennington told the magazine Metal Hammer that he had used LSD in the past. "I was on 11 hits of acid a day," he said. "I dropped so much acid I'm surprised I can still speak. I'd smoke a bunch of crack, do a bit of meth and just sit there and freak out." In July 2017, Bennington killed himself in his Palos Verdes Estates, California, home. Although he'd struggled with substance abuse in the past, no drugs were found in his house at the time of his suicide. He was 41 years old.