May 3, 2018
Ask most Americans what Cinco de Mayo is about, and they'll probably give you the wrong answer. But that doesn't keep them from celebrating. For many, Cinco de Mayo, which means May 5 in Spanish, is simply an excuse to get plastered on margaritas and gorge on queso dip. In fact, Time magazine ranked Cinco de Mayo No. 4 on its list of the top 10 drunkest holidays. Cinco de Mayo was surpassed only by Thanksgiving Eve, St. Patrick's Day and New Year's Eve. So-called drinking holidays can be stressful for people in
recovery from alcoholism
, and these events can be common relapse triggers. With that in mind, we've found several safe ways to mark the occasion that don't involve tequila or beer.
Make Cinco de Mayo Mocktails
Sobriety
doesn't mean you can't enjoy some delicious beverages. Just gather your friends, get out your blender and host your own alcohol-free Cinco de Mayo happy hour. You can't go wrong with traditional favorites, such as a virgin margarita, mojito or sangria.
Cinco de Mayo evolved into a drinking holiday in the late 1980s, when beer distributors began advertising the holiday as the perfect day to drink Corona and other Mexican beers . In 2013, Americans purchased $658 million worth of beer on the week of Cinco de Mayo, according to the market research company Nielsen.
But if you're feeling a little adventurous, consider serving up some horchata, a traditional Mexican beverage made with rice milk. Agua fresca, a refreshing blend of fruit and water, is another popular Mexican favorite that's easy to make. Macayo's Mexican Table, a popular restaurant chain in Arizona and Las Vegas, has posted
alcohol-free beverage recipes
for virgin margaritas, frozen horchata and watermelon agua fresca to help you get your alcohol-free party started.
Have a Food Fiesta
Drinking margaritas and beer isn't the only way to participate in Cinco de Mayo. Focusing on Mexican food is a fun and great way to get into the Cinco de Mayo spirit without risking an
alcohol relapse
. Find an authentic Mexican restaurant nearby, make a reservation and enjoy the feast. Or if you'd rather avoid the restaurant scene, throw a Cinco de Mayo potluck and have everyone bring a Mexican-inspired dish. From skirt steak tostadas to
coconut lime black beans
, the internet is awash in classic and original recipes sure to please any palate.
Bon Appétit magazine offers 48 tantalizing Mexican recipes
that are perfect for Cinco de Mayo — none of which are tacos.
Attend an Alcohol-Free Festival
A number of U.S. cities, including several in California, sponsor alcohol-free Cinco de Mayo festivals. No alcohol is served at Fiesta Broadway in Los Angeles. The event is a celebration of Mexican culture featuring musical performances, authentic Mexican food and games for kids. San Francisco also hosts an alcohol-free Cinco de Mayo celebration in the city's Mission district. The event, which usually draws about 10,000 visitors, includes Mexican food, dance, music and crafts. Check your local paper to find an alcohol-free Cinco de Mayo celebration near you.
Focus on the History
Contrary to popular thought, Cinco de Mayo is not Mexico's Independence Day. Mexico actually celebrates its independence on Sept. 16. Cinco de Mayo marks a military victory that occurred in 1862 — more than 50 years after the end of Spanish rule in Mexico — when the Mexican army defeated a larger and better-equipped band of French invaders in the Battle of Puebla. Mexico's underdog victory against Napoleon III's troops had a significant impact on the United States, which at the time was engaged in a fierce civil war. The unlikely triumph was an inspiration to embattled Union forces struggling to preserve a torn nation and to Mexican immigrants who'd settled in the American West. The victory also prevented France from providing significant support to the Confederacy, which could have changed the outcome of the Civil War.
Today, Mexicans outside of Puebla generally don't make a big deal out of the anniversary of the Mexican army's May 5 victory, but Cinco de Mayo has morphed into a de facto celebration of Mexican culture here in the United States.
You can learn more about the history of Cinco de Mayo by reading Nathan Muncaster's 2009 book "
The Spirit of Cinco de Mayo
" or by streaming the 2013 film
Cinco De Mayo: La Batalla
, which brings the battle to life.
Medical Disclaimer:
DrugRehab.com aims to improve the quality of life for people struggling with a substance use or mental health disorder with fact-based content about the nature of behavioral health conditions, treatment options and their related outcomes. We publish material that is researched, cited, edited and reviewed by licensed medical professionals. The information we provide is not intended to be a substitute for professional medical advice, diagnosis or treatment. It should not be used in place of the advice of your physician or other qualified healthcare provider.
Author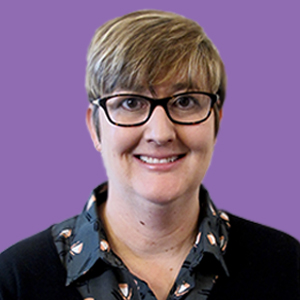 As a former journalist and a registered nurse, Amy draws on her clinical experience, compassion and storytelling skills to provide insight into the disease of addiction and treatment options. Amy has completed the American Psychiatric Nurses Association's course on Effective Treatments for Opioid Use Disorder and continuing education on Screening, Brief Intervention and Referral to Treatment (SBIRT). Amy is an advocate for patient- and family-centered care. She previously participated in Moffitt Cancer Center's patient and family advisory program and was a speaker at the Institute of Patient-and Family-Centered Care's 2015 national conference.
@DrugRehabAmy
editor
View Sources
---