ABUSE POTENTIAL

High

SCIENTIFIC NAME

Oxycodone and Acetaminophen

DRUG CLAS

Opioid

STREET NAMES

Hillbilly Heroin

,

Kicker

,

OC

,

Ox

,

Oxy

Perc

Roxy

SIDE EFFECTS

Pinpoint pupils, Extreme Drowsiness, Confusion, Muscle Weakness, Cold and Clammy Skin, Weak Pulse, Shallow Breathing, Fainting, Coma

HOW IT'S USED

Swallowed, Snorted, Injected, Inhaled

LEGAL STATUS
Percocet is a popular name-brand version of the opioid painkiller oxycodone. Percocet contains a combination of oxycodone and acetaminophen, an over-the-counter pain reliever and fever reducer.
While Percocet is an effective pain reliever, the drug is habit-forming. A person can become physically dependent on Percocet in as little as two weeks. With chronic use, a person can quickly spiral into full-blown oxycodone addiction.
Percocet Dependence and Addiction
You can become dependent on opioid painkillers after just a couple of weeks of continual use. When that happens, your body has adapted to the drug and you can't function normally without it.
The behavioral signs of addiction, including cravings and compulsive Percocet abuse in spite of the negative impact to your work and relationships, often follow as neurochemical changes occur in the brain.
Daytime drowsiness
Droopy eyes
Difficulty concentrating
Lack of motivation
Drastic changes in behavior or habits
Problems at work
Loss of interest in normal activities, friends, family
Changes in appearance or hygiene
Secrecy
Vanessa Vitolo was 23 years old when a doctor prescribed Percocet to treat a shoulder injury. The New Jersey woman started out taking one a day.
As her tolerance for the drug grew, she began taking more. Two pills became three pills, and eventually she was taking 10 Percocet daily. When her prescription ran out, she began buying a stronger form of oxycodone, OxyContin, on the streets. Eventually her Percocet abuse became an Oxycontin addiction and led her to heroin, which was cheaper and easier to get.
"Very quickly, I lost everything," Vitolo recalled at a 2017 White House listening session on opioids and drug abuse. "I was homeless. I chose to be homeless. I was living on the streets of Atlantic City."
Vitolo cycled in and out of jail, but eventually got a lucky break. "I was lucky enough to see some kind of light where I became a drug court participant — a drug court system that we have in New Jersey, which saved my life."
Percocet Withdrawal
People who are physically dependent on Percocet will become very ill if they suddenly cease taking the drug.
Frequent yawning
Anxiety, restlessness and nervousness
Elevated heart rate and blood pressure
Muscle aches
Severe sneezing
Tearing of the eyes
Runny nose
Enlarged pupils
Sweating
Goosebumps
Nausea and vomiting
Abdominal cramps
Diarrhea
Insomnia
Depression
Chills and hot flashes
Oxycodone withdrawal usually begins within six to eight hours after the last use of the drug and can last for up to a week.
Percocet Overdose
If you have a Percocet addiction, you are dealing with a life-threatening disease.
People who abuse Percocet or have an oxycodone addiction have a high risk of overdose. That's because Percocet acts on the brain stem and can cause severe respiratory depression or death.
Decreased or labored breathing
Excessive sleepiness progressing to stupor or coma
Flopping muscles
Cold, clammy skin
Slow heart rate
Low blood pressure
Mixing oxycodone and alcohol increases the risk of a Percocet overdose. Alcohol enhances the drug's sedating effects and can dangerously suppress breathing. Mixing oxycodone and Xanax can also be deadly. In 2016, the U.S. Food and Drug Administration cautioned physicians not to prescribe both medications to people at the same time.
Percocet Addiction Treatment
Treatment can help you overcome a Percocet addiction and get your life back on track.
Opioid addiction treatment usually begins with detox. While some people are able to detox on an outpatient basis, others require assistance. A detox center can help you safely stop using Percocet and treat the most distressing symptoms of withdrawal.
Once the drug is out of your system, you'll begin a specially tailored treatment regimen. You may receive medications to help stabilize your brain chemistry and reduce cravings. This is known as opioid replacement therapy and involves long-term use of prescription medications such as buprenorphine or methadone.
Addiction treatment also involves intensive behavioral therapy as well as individual and group counseling. Depending on your personal situation, treatment may be provided on an inpatient or outpatient basis.
After Treatment
After completing rehab, many people transition to sober living homes. The facilities offer a safe, supportive and drug-free environment where a person can work on their sobriety and get back into the routine of daily life.
Vitolo says rehab and sober living gave her a new lease on life. She got a job, quickly moved into a management position and got her own apartment. Today, she is a public speaker on drug addiction and recovery and has appeared in advertisements for New Jersey's opioid crisis hotline.
"Three year ago, I didn't have a place to live, and today I'm here to represent the light that can be born out of the defeat of this darkness," Vitolo told the White House panel. "There is hope, and there is a tomorrow, and there is a day after that. You just have to fight for it."
Medical Disclaimer: 
DrugRehab.com aims to improve the quality of life for people struggling with a substance use or mental health disorder with fact-based content about the nature of behavioral health conditions, treatment options and their related outcomes. We publish material that is researched, cited, edited and reviewed by licensed medical professionals. The information we provide is not intended to be a substitute for professional medical advice, diagnosis or treatment. It should not be used in place of the advice of your physician or other qualified healthcare provider.
Author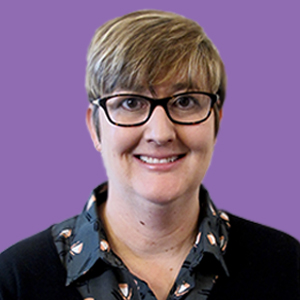 Content Writer,
DrugRehab.com
As a former journalist and a registered nurse, Amy draws on her clinical experience, compassion and storytelling skills to provide insight into the disease of addiction and treatment options. Amy has completed the American Psychiatric Nurses Association's course on Effective Treatments for Opioid Use Disorder and continuing education on Screening, Brief Intervention and Referral to Treatment (SBIRT). Amy is an advocate for patient- and family-centered care. She previously participated in Moffitt Cancer Center's patient and family advisory program and was a speaker at the Institute of Patient-and Family-Centered Care's 2015 national conference.
editor

View Sources
Center for Substance Abuse Research. (n.d.). Oxycodone. Retrieved from http://www.cesar.umd.edu/cesar/drugs/oxycodone.asp
Drug Enforcement Administration. (n.d.). Oxycodone. Retrieved from https://www.dea.gov/druginfo/drug_data_sheets/Oxycodone.pdf
La Gorce, T. (2017, November 3). Vanessa Vitolo is a Role Model for Former Addicts. Retrieved from https://njmonthly.com/articles/top-doctors/vanessa-vitolo-role-model-former-addicts/
Mayo Clinic. (2017, March 1). Oxycodone And Acetaminophen (Oral Route). Retrieved from #
National Institute on Alcohol Abuse and Alcoholism. (2014). Harmful Interactions: mixing alcohol with medicines. Retrieved from https://pubs.niaaa.nih.gov/publications/Medicine/Harmful_Interactions.pdf
National Institute on Drug Abuse. (2018, March). Benzodiazepines and Opioids. Retrieved from https://www.drugabuse.gov/drugs-abuse/opioids/benzodiazepines-opioids
National Institute on Drug Abuse. (2014, November). What are the possible consequences of opioid use and abuse? Retrieved from https://www.drugabuse.gov/publications/research-reports/misuse-prescription-drugs/which-classes-prescription-drugs-are-commonly-misused
The White House. (2017, March 29). Remarks by President Trump in Listening Session on Opioids and Drug Abuse. Retrieved from https://www.whitehouse.gov/briefings-statements/remarks-president-trump-listening-session-opioids-drug-abuse/
U.S. National Library of Medicine. (2018, April 30). Hydrocodone/oxycodone overdose. Retrieved from https://medlineplus.gov/ency/article/007285.htm
U.S. National Library of Medicine. (2018, March 15). Oxycodone. Retrieved from https://medlineplus.gov/druginfo/meds/a682132.html
U.S. National Library of Medicine. (2010, July 21). PERCOCET — oxycodone hydrochloride and acetaminophen tablet. Retrieved from https://dailymed.nlm.nih.gov/dailymed/drugInfo.cfm?setid=3af57f54-117e-43fc-b0ae-21ef772d854e
Wakim, J. (2012, December). Alleviating Symptoms of Withdrawal from an Opioid. Retrieved from https://www.ncbi.nlm.nih.gov/pmc/articles/PMC4107861/