Marijuana use is common among people who have post-traumatic stress disorder — but research on the drug's safety and effectiveness as a PTSD treatment remains inconclusive.
While many people turn to weed to relieve their symptoms, some studies suggest that marijuana may aggravate the psychiatric disorder and cause an uptick in violent behavior. Using marijuana as a coping mechanism to manage PTSD symptoms may also increase the risk and severity of marijuana dependence.
PTSD is a mental disorder that develops following a stressful, frightening or life-threatening event.
Common triggers include childhood abuse, military combat, natural disasters, serious accidents and violent assaults such as rape. But any traumatic experience — including the unexpected death of a loved one or a cancer diagnosis — can lead to PTSD.
People with PTSD often relive the traumatic experience through flashbacks, nightmares and intrusive thoughts. It's also common to feel on edge much the time. Avoiding places or events that trigger memories of the troubling experience is also typical. Some people feel numb or disconnected, and they may isolate themselves.
Effects of Marijuana on PTSD
In some states, PTSD is an approved condition that can be treated with medical marijuana. Some people with the disorder say marijuana is the only thing that helps relieve their symptoms.
But multiple studies indicate that marijuana may worsen the very symptoms patients intend to treat. According to a 2015 article in The Primary Care Companion for CNS Disorders, while marijuana may initially help PTSD-related sleep problems, it can cause significant sleep disturbances in the long run.
The article also notes the complex relationship between marijuana and anxiety. While most people who smoke weed to alleviate PTSD symptoms seek the drug's calming effects, marijuana may cause extreme anxiety and panic attacks in some people.
A 2015 study in The Journal of Clinical Psychiatry found that patients with PTSD who used marijuana experienced worse symptoms. They also experienced an increase in violent behavior and alcohol and drug use.
Research has shown that individuals with PTSD have a higher risk of using marijuana or becoming dependent on the drug.
Those with a marijuana addiction and PTSD, a diagnosis known as a co-occurring disorder, also have a harder time quitting when receiving professional help at a drug rehab facility.
Veterans with PTSD receiving treatment for marijuana dependence suffered worse marijuana withdrawal symptoms when trying to quit, according to a 2013 study in the American Journal on Addictions. They also experienced more severe cravings than people without PTSD did.
PTSD Symptoms and Diagnosis Criteria
Approximately 8 percent of Americans will experience PTSD at some point in their lives. Nearly a third of those serving in a war zone will develop PTSD.
In order to be diagnosed with PTSD, people must meet a certain number of criteria based on the traumatic events and symptoms they have experienced.
The symptoms must last longer than one month, and they must create significant distress or impairment in person's life. The symptoms evaluated during diagnosis cannot be related to substance abuse, medication side effects or other illnesses.
Frightening or intrusive thoughts
Nightmares
Flashbacks
Sweating
Rapid heartbeat
Feeling tense or on edge most of the time
Angry outbursts
Avoiding places or situations related to a traumatic event
Risky or destructive behavior
Negative mood
Memory problems
Although PTSD can be distressing and difficult to manage, people should speak to a doctor before self-medicating with marijuana. The drug's effects may worsen PTSD symptoms for some. Relying on the drug as a therapy can result in dependence, which may lead to cravings and a risky pattern of use that may lead to a marijuana addiction.
Medical Disclaimer: 
DrugRehab.com aims to improve the quality of life for people struggling with a substance use or mental health disorder with fact-based content about the nature of behavioral health conditions, treatment options and their related outcomes. We publish material that is researched, cited, edited and reviewed by licensed medical professionals. The information we provide is not intended to be a substitute for professional medical advice, diagnosis or treatment. It should not be used in place of the advice of your physician or other qualified healthcare provider.
Author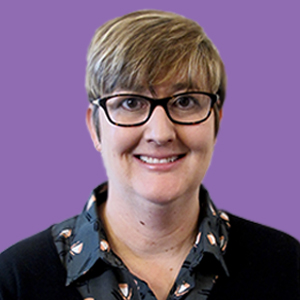 Content Writer,
DrugRehab.com
As a former journalist and a registered nurse, Amy draws on her clinical experience, compassion and storytelling skills to provide insight into the disease of addiction and treatment options. Amy has completed the American Psychiatric Nurses Association's course on Effective Treatments for Opioid Use Disorder and continuing education on Screening, Brief Intervention and Referral to Treatment (SBIRT). Amy is an advocate for patient- and family-centered care. She previously participated in Moffitt Cancer Center's patient and family advisory program and was a speaker at the Institute of Patient-and Family-Centered Care's 2015 national conference.
editor
View Sources