Marijuana and alcohol are the two most commonly used drugs in the nation, and people often use the substances together.
Getting drunk and stoned at the same time is sometimes referred to as getting crossfaded. But while most people drink and smoke pot at the same time to enhance their buzz, mixing the two drugs isn't always a pleasant experience. It can even be dangerous.
Alcohol and marijuana are both psychoactive substances, meaning they can change the way a person thinks and feels. Mixing the two can intensify these mind-altering effects, increase the risks of driving drunk and make a person sick.
Greening Out
Combining weed and alcohol can cause violent physical reactions consistent with a marijuana overdose.
While a marijuana overdose won't kill you, it can cause uncomfortable symptoms, such as severe nausea and vomiting, extreme paranoia, panic, trouble concentrating, and decreased coordination and muscle control.
A person who's consumed too much pot may also feel sweaty or dizzy. Their complexion may appear pale or green, which is why becoming sick after consuming marijuana is sometimes referred to as "greening out."
How Alcohol Affects THC
Mixing alcohol and marijuana increases a person's chances of greening out because alcohol increases blood levels of THC, the main active ingredient in marijuana.
A 2001 study in the journal Drug and Alcohol Dependence showed that when people drank the equivalent of two shots of alcohol and smoked marijuana, their THC levels were almost double that of individuals who hadn't had any alcohol.
While it's not entirely clear why drinking alcohol makes weed more potent, it may be because of the way alcohol affects blood vessels. Alcohol makes blood vessels relax, which increases blood flow. This may allow the lungs to absorb more THC when someone smokes marijuana.
Impaired Driving
Mixing alcohol and marijuana makes driving much riskier.
A 2015 study in the journal Alcoholism: Clinical and Experimental Research found that mixing alcohol and marijuana doubles the odds of a person driving drunk. Other research shows that collision risk after mixing the substances is four times greater than the risk of a person who used only one of the substances.
Both alcohol and marijuana slow reaction time, impair coordination and concentration, and reduce decision-making abilities — and the drugs cause greater impairment when used together.
Even low levels of weed and alcohol can severely impair driving.
A study funded by the National Institute on Drug Abuse, the Office on National Drug Control Policy and the National Highway Traffic Safety Administration found that drivers weaved or swerved within lanes even when blood concentrations of both drugs were below the impairment thresholds for each individual drug.
Unfortunately, more people are driving under the influence of weed and alcohol. In 1991, only 2 percent of fatal car accidents involved drivers impaired by THC and alcohol. In 2008, more than 10 percent of fatal crashes were caused by drivers under the influence of both drugs.
Other Risks
Mixing marijuana and alcohol can have other harmful effects.
Cannabis and alcohol are both central nervous system depressants, meaning they slow down breathing, heart rate and brain function. Mixing the two can increase these depressant effects.
Experts also warn that using alcohol and marijuana together can be dangerous because weed tends to inhibit nausea and vomiting. That could be harmful for people with alcohol poisoning who needs to vomit to rid their body of alcohol.
Adolescents who use marijuana and alcohol together are more likely to develop drug and alcohol addiction, depression and other health and social problems .
According to the National Institute on Alcohol Abuse and Alcoholism, teens are twice as likely to become dependent on marijuana if they use alcohol, cigarettes and weed prior to turning 16, and they're three times more likely to become dependent on other drugs.
That said, it's not just a young person problem.
Data from the 2005 and 2010 National Alcohol Survey show that people mixing marijuana and alcohol experienced triple the rate of negative social consequences and double the rate of self-harm than those who just drank.
Negative social consequences include fighting, relationship problems, accidents, arrests and other legal problems.
At the end of the day, the combined effects of weed and alcohol are unpredictable and often dangerous.
If you or someone you love is struggling with a marijuana addiction, consider calling a marijuana hotline. The free and confidential advice lines can help you determine the severity of the problem and whether treatment is necessary.
Medical Disclaimer: 
DrugRehab.com aims to improve the quality of life for people struggling with a substance use or mental health disorder with fact-based content about the nature of behavioral health conditions, treatment options and their related outcomes. We publish material that is researched, cited, edited and reviewed by licensed medical professionals. The information we provide is not intended to be a substitute for professional medical advice, diagnosis or treatment. It should not be used in place of the advice of your physician or other qualified healthcare provider.
Author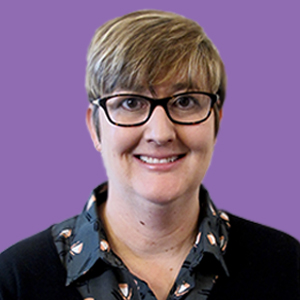 Content Writer,
DrugRehab.com
As a former journalist and a registered nurse, Amy draws on her clinical experience, compassion and storytelling skills to provide insight into the disease of addiction and treatment options. Amy has completed the American Psychiatric Nurses Association's course on Effective Treatments for Opioid Use Disorder and continuing education on Screening, Brief Intervention and Referral to Treatment (SBIRT). Amy is an advocate for patient- and family-centered care. She previously participated in Moffitt Cancer Center's patient and family advisory program and was a speaker at the Institute of Patient-and Family-Centered Care's 2015 national conference.
editor
View Sources
Alcohol & Drug Abuse Institute at the University of Washington. (2013, June). Alcohol and Marijuana. Retrieved from http://learnaboutmarijuanawa.org/factsheets/alcohol.htm
American Association for Clinical Chemistry. (2015, May 27). Any dose of alcohol combined with cannabis significantly increases levels of THC in blood. Retrieved from https://www.sciencedaily.com/releases/2015/05/150527112728.htm
Babitz, S. (2014, March 14). Combined use of alcohol, cigarettes, and marijuana in early adolescence can lead to substance dependence in early adulthood. Retrieved from https://www.niaaa.nih.gov/research/niaaa-research-highlights/combined-use-alcohol-cigarettes-and-marijuana-early-adolescence
Beras, E. (2015, July 1). Marijuana Muddies Memory and Mixes with Alcohol to Make Trouble. Retrieved from https://www.scientificamerican.com/podcast/episode/marijuana-muddies-memory-and-mixes-with-alcohol-to-make-trouble/
Bergado, G. (2014, March 21). What Happens To Your Body When You Get Drunk And Stoned At The Same Time? Retrieved from https://www.popsci.com/article/science/what-happens-your-body-when-you-get-drunk-and-stoned-same-time-0
Brown University. (2016, September 22). $2M grant to study simultaneous marijuana, alcohol use. Retrieved from https://news.brown.edu/articles/2016/09/combination
Doweiko, H. (2008, February 25). Concepts of Chemical Dependency. Retrieved from https://books.google.com/books?id=kLBwj7i6CMwC&dq=marijuana+alcohol+and+vomiting&source=gbs_navlinks_s
Dubois, S. et al. (2015, March). The combined effects of alcohol and cannabis on driving: Impact on crash risk. Retrieved from https://www.ncbi.nlm.nih.gov/pubmed/25612879
Drug and Alcohol Research and Training Australia. (2014, December). Illicit Drugs and Young People: How do you look after someone who is 'greening out' on cannabis? Retrieved from http://darta.net.au/wordpress-content/uploads/2015/01/YPID-GREENING-OUT.pdf
Government of the District of Columbia Department of Health. (n.d.). Medical Cannabis: Adverse Effects & Drug Interactions. Retrieved from https://doh.dc.gov/sites/default/files/dc/sites/doh/publication/attachments/Medical%20Cannabis%20Adverse%20Effects%20and%20Drug%20Interactions_0.pdf
Lucas, S. & Orozco, S. (2001, October 1). Ethanol increases plasma Delta(9)-tetrahydrocannabinol (THC) levels and subjective effects after marihuana smoking in human volunteers. Retrieved from http://barrett37.tripod.com/good/cannabis1.pdf
Meda, S. et al. (2017, March 8). Longitudinal influence of alcohol and marijuana use on academic performance in college students. Retrieved from http://journals.plos.org/plosone/article?id=10.1371/journal.pone.0172213
National Highway Traffic Safety Administration. (1999, June). Marijuana & Alcohol Combined Increase Impairment. Retrieved from https://one.nhtsa.gov/portal/site/NHTSA/menuitem.554fad9f184c9fb0cc7ee21056b67789/?vgnextoid=56750bb7897bff00VgnVCM1000002c567798RCRD&vgnextchannel=d8274dc9e66d5210VgnVCM100000656b7798RCRD&vgnextfmt=default
National Institute on Drug Abuse. (2015, June 23). Effects of marijuana — with and without alcohol — on driving performance. Retrieved from https://www.drugabuse.gov/news-events/news-releases/2015/06/effects-marijuana-without-alcohol-driving-performance
National Institute on Drug Abuse. (2018, February). What is the scope of marijuana use in the United States? Retrieved from https://www.drugabuse.gov/publications/research-reports/marijuana/what-scope-marijuana-use-in-united-states
National Institutes of Health. (2018, January 9). Combined Alcohol and Cannabis Effects on Skills of Young Drivers. Retrieved from https://clinicaltrials.gov/ct2/show/NCT03106363
Subbaraman, M. & Kerr, W. (2015, May). Simultaneous Versus Concurrent Use of Alcohol and Cannabis in the National Alcohol Survey. Retrieved from https://onlinelibrary.wiley.com/doi/epdf/10.1111/acer.12698?referrer_access_token=jkGr0YI5q_hTjcLKDxssEYta6bR2k8jH0KrdpFOxC66gkiaib70gWizLGLl6m55vQI2vvDMLpjXY9bzWQoyaD1Tcz_16YQB1-FBfAjUuIAFoNo-rCJ1qmdAM7pTgf6gO
Substance Abuse and Mental Health Services Administration. (2017, September 20). Alcohol, Tobacco, and Other Drugs. Retrieved from https://www.samhsa.gov/atod
Terry-McElrath, Y., O'Malley, P. & Johnston, L. (2013). Simultaneous alcohol and marijuana use among US high school seniors from 1976 to 2011: Trends, reasons, and situations. Retrieved from #
UC Santa Cruz. (n.d.). Common Alcohol & Drug Combinations. Retrieved from https://shop.ucsc.edu/alcohol-other-drugs/overdose-prevention/common-combinations.html