"I'm an addict" may be the toughest words you will say in your lifetime. Admitting your substance abuse problem to your family and friends can be a traumatic experience.
Those in the clutches of addiction often find themselves clouded in guilt or shame, in denial or afraid of confrontation. Having the courage to admit to the addiction and reveal the issue to loved ones — whether a family member, close friend or member of your faith community — takes an enormous degree of bravery.
Revealing Your Addiction
Admitting you have an addiction can be integral in taking further steps toward recovery. But there are a few things to keep in mind before telling a loved one you're battling addiction:
Find the Right Moment
When you have an addiction problem, it is important to act quickly. Medical experts rarely champion waiting. Your issue could worsen by the day. It is also not recommended to broach the topic in a busy restaurant or while attending a sporting event. Approach your family or friends in a comfortable, quiet location when everyone is calm and ready to talk. If they get angry or emotional — a realistic possibility — stay calm.
Educate Them
Remind your family that addiction is a disease and that the path to recovery is long and winding. Also, let them know how much deliberation went into your admission. By reaching out to them, you are taking a crucial first step toward recovery. Explore the best treatment options and share the information with your loved ones. Show them you've done your homework and are serious about conquering the problem.
Be Honest
When speaking with loved ones, be honest about the root of the issue, whether the addiction stemmed from an inability to manage stress, peer pressure or through another avenue. And let them know you want to change. Regardless of their initial reaction, they will likely come around and offer their support.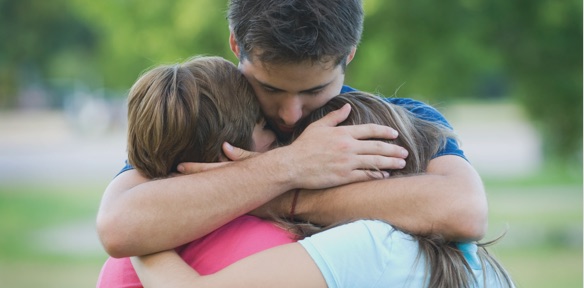 Benefits of Admission
Opening up to those closest to you can be a scary proposition. After all, you don't know how they will respond. They may be shocked, discouraged or may even raise their voice. Others might respond more supportively as they already suspected a problem existed. Either way, the admission will prove necessary.
Making your friends and loved ones aware of the addiction can provide a cathartic release. You might need to call one of them throughout the day or in the middle of the night to talk and receive their support and encouragement. They may also have a unique perspective on the negative effects the substance has had on your life or theirs.
Recovering from addiction is difficult. But it can be an easier process when you have an inner circle that provides encouragement, comfort and guidance — individuals who can keep your emotions in check during the inevitable trials and tribulations. Many health care providers believe support from loved ones is critical in overcoming substance abuse.
If the addiction involves alcohol, opening up to a friend that frequents bars, clubs or similar venues can be particularly hard. True friends, however, will respect your decision to abstain from drinking and avoid putting you in a situation that could compromise your sobriety. If they cannot refrain from drugs or alcohol when around you, or if they downplay the significance of your addiction, a new set of friends may be in order.
Your loved ones are the same individuals who have seen you at your most vulnerable, who have proven themselves trustworthy and have not judged you for past transgressions in your life. They are there to support you. And they are likely the ones who will stay by your side throughout this battle.
Ready to Make a Change?
Get help with your addiction today!
Get Help Now
Disadvantages of Denial
Often, denial occurs when individuals refuse to deal with an issue because of potential consequences such as negative reactions. You might conceal feelings of shame and not want to make your problem known. But refusing to be truthful can put your family or friends in a bind. If they suspect an issue but don't know how to approach you, they could feel anxious or even hurt that the confession and subsequent treatment are being prolonged.
You cannot hide your substance abuse issues from your loved ones long term. Signs of addiction are difficult to conceal.
Feeling the need to use drugs or drink alcohol regularly
Having strong urges for the substance
Increasing the amount of the drug used to achieve high
Experiencing withdrawal symptoms
Behavioral signs of addiction also exist. You may fail to meet daily obligations, steal money to pay for the substance or engage in risky behaviors, such as drinking and driving. You may also focus much time and attention on finding and using the drug or isolate yourself from family and friends.
Many people with addictions deny their substance abuse problems. They may attribute their symptoms to work-related stress or an inability to relax. But denying the existence of addiction can lead to deferral of treatment. Failing to address these signs and symptoms can worsen your physical and psychological well-being. This may result in continued drug use, which can cause overdose, seizures or even death.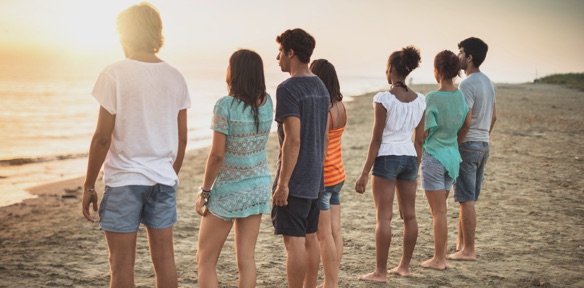 However, talking to family and friends can ease the burden of addiction. Once your loved ones learn of your substance abuse problems, they can guide you toward treatment, especially if you are unsure about your options. You can also speak with your primary doctor or ask for a referral to a rehab center.
It may be a difficult step, but the long-term benefits of opening up to your family far outweigh the short-term discomfort.
Medical Disclaimer: 
DrugRehab.com aims to improve the quality of life for people struggling with a substance use or mental health disorder with fact-based content about the nature of behavioral health conditions, treatment options and their related outcomes. We publish material that is researched, cited, edited and reviewed by licensed medical professionals. The information we provide is not intended to be a substitute for professional medical advice, diagnosis or treatment. It should not be used in place of the advice of your physician or other qualified healthcare provider.
Author

Content Writer,
DrugRehab.com
Matt Gonzales is a writer and researcher for DrugRehab.com. He graduated with a degree in journalism from East Carolina University and began his professional writing career in 2011. Matt covers the latest drug trends and shares inspirational stories of people who have overcome addiction. Certified by the Centers for Disease Control and Prevention in health literacy, Matt leverages his experience in addiction research to provide hope to those struggling with substance use disorders.
editor

View Sources
Columbia University. (2015, May 14). Reaching out for help with a drug addiction. Retrieved from http://goaskalice.columbia.edu/answered-questions/reaching-out-help-drug-addiction
Dayton, T. (2013, April 7). Denial in Addicted Family Systems. Retrieved from http://www.huffingtonpost.com/dr-tian-dayton/alcoholism-family_b_2610766.html
Helpguide.org. (2016, February). Alcoholism and Alcohol Abuse. Retrieved from http://www.helpguide.org/articles/addiction/alcoholism-and-alcohol-abuse.htm
Helpguide.org. (2016, March). Drug Abuse and Addiction. Retrieved from http://www.helpguide.org/articles/addiction/drug-abuse-and-addiction.htm
Kidshealth.org. (2014, January). Dealing with Addiction. Retrieved from http://kidshealth.org/en/teens/addictions.html#
Mayo Clinic. (2014, December 5). Drug Addiction: Preparing for your appointment. Retrieved from #
Mayo Clinic. (2014, December 5). Drug Addiction: Symptoms. Retrieved from #
National Institute on Alcohol Abuse and Alcoholism. (2014). Treatment for Alcohol Problems: Finding and Getting Help. Retrieved from http://pubs.niaaa.nih.gov/publications/treatment/treatment.htm
National Institute on Drug Abuse. (2016, January). What to Do If You Have a Problem with Drugs: For Teens and Young Adults. Retrieved from https://www.drugabuse.gov/related-topics/treatment/what-to-do-if-you-have-problem-drugs-teens-young-adults
Silva, K. (2013, October 2). "How Do I Tell My Parents About My Drug Addiction? Retrieved from #