First-day jitters are normal in any new situation — and for those entering drug rehab, the experience can be especially nerve-wracking. The unfamiliar setting can be intimidating and may even cause you to second-guess your decision to get help. Understanding the intake process can help calm your nerves and start you off on the right foot.
While the intake process may vary between facilities, the purpose is generally the same: to gather as much information as possible about you to help the staff formulate your substance abuse treatment plan. This is typically accomplished via an in-depth interview soon after you've checked in.
Interviews and Assessments
During one or more initial interviews, you'll be asked specific questions about your substance abuse and medical history. With the answers you provide, your treatment team will craft a program tailored to your specific needs.
What drugs are you currently using?
When did you first start using drugs or alcohol?
Have you been to rehab before?
What motivated you to seek treatment now?
You'll also be asked detailed questions about your health and medical history, education, work and employment history, and your family and social life.
While these questions might feel intrusive, it's important to be completely open and honest because your answers will help your team of professionals devise the best treatment plan for you. You can rest assured that any information you provide is confidential.
Questionnaires and Paperwork
You may also be asked to complete a number of questionnaires. These printouts of written questions are useful screening tools that will help the treatment team gauge the seriousness of your addiction and determine if any co-occurring disorders need to be addressed during your stay.
You'll also provide any additional paperwork that wasn't submitted before intake. Your insurance coverage will be verified at this time, and you'll be informed of your financial responsibility for treatment.
Medical Evaluation
After intake interviews are complete, you'll likely undergo an in-depth medical evaluation, including blood, urine and other lab tests to assess your health and the severity of your drug use. If no drugs or alcohol are present in your system, you may be transferred directly into a behavioral therapy program.
If you are still under the influence, your first step in rehab will likely be drug detox. You may also be screened for pregnancy and communicable diseases such as tuberculosis, syphilis, hepatitis B and hepatitis C.
Real Stories, Real People
Experience the journeys of real people who have overcome addiction on their path to happiness.
Read Their Stories
Rehab Center Orientation
After your assessments and evaluations are complete, the staff will help you get oriented to the facility. You'll learn what's expected of you and receive more information about the goals and nature of the program. This includes rules governing your conduct and any disciplinary actions that might result if you break the rules.
New patients are usually searched to make sure their belongings don't include drugs, alcohol, weapons or other prohibited items. You may be asked to temporarily turn over your cellphone, computer or any other communications devices.
To avoid any surprises, check with your treatment center beforehand to see what items you should leave at home. Most facilities will provide a list of items you can and cannot bring to rehab prior to your admission.
During orientation, staff will show you your living quarters and introduce you to the members of your treatment team. Some rehabs include an initial therapy session as part of the intake process.
It's normal to feel some trepidation when you first enter drug treatment. That's why it's so important to understand each step of the rehabilitation process. Intake is the step where your treatment team gets to know you personally and learns the unique circumstances of your struggles with addiction.
It's also your opportunity to ask questions and learn how your recovery will work. An open and thorough intake will start you off on the right foot and help the professionals caring for you chart the best path for your recovery.
Medical Disclaimer: 
DrugRehab.com aims to improve the quality of life for people struggling with a substance use or mental health disorder with fact-based content about the nature of behavioral health conditions, treatment options and their related outcomes. We publish material that is researched, cited, edited and reviewed by licensed medical professionals. The information we provide is not intended to be a substitute for professional medical advice, diagnosis or treatment. It should not be used in place of the advice of your physician or other qualified healthcare provider.
Author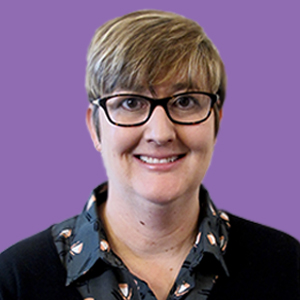 Content Writer,
DrugRehab.com
As a former journalist and a registered nurse, Amy draws on her clinical experience, compassion and storytelling skills to provide insight into the disease of addiction and treatment options. Amy has completed the American Psychiatric Nurses Association's course on Effective Treatments for Opioid Use Disorder and continuing education on Screening, Brief Intervention and Referral to Treatment (SBIRT). Amy is an advocate for patient- and family-centered care. She previously participated in Moffitt Cancer Center's patient and family advisory program and was a speaker at the Institute of Patient-and Family-Centered Care's 2015 national conference.
View Sources