Beginning your
recovery journey
can seem scary or intimidating. You may be plagued by questions and concerns about where to go for rehab, how you'll pay for it or how you'll get there. Understanding how the admissions process works can help ease any doubts or uncertainties and help you get you started down the
path to sobriety
.
Step 1: Make the Initial Phone Call
Most rehab centers have staff standing by and waiting for your call. When you dial the number for an
addiction treatment facility
, you'll be connected with an admissions representative who will conduct a pre-admissions assessment and guide you through the process of entering rehab. During this confidential phone call, you'll typically be asked to provide basic personal information, including your name, birthdate, address and employment. You'll also answer questions about your substance abuse history — such as your primary drug of abuse, the length of time you've been addicted and how your substance abuse started. You may also be asked about your mental health history, whether you have any
co-occurring disorders
and whether you are experiencing any financial or relationship difficulties.
While some of these questions might seem invasive, it's important to be as open and honest as possible during the interview. The pre-treatment screening will help the admissions coordinator determine the recovery option that will best suit your needs. Even at this preliminary stage in the admissions process, false or misleading statements about your drug use can hinder the ultimate success of your treatment.
Step 2: Ask About the Cost of Treatment and Insurance Coverage
With a typical 30-day stint in rehab costing thousands of dollars, the
cost of rehab
can be a major factor in a person's decision to seek treatment. Most
inpatient rehab centers
accept insurance, and more people than ever have insurance that covers drug treatment thanks to the Affordable Care Act, or "Obamacare." Under the Affordable Care Act, addiction treatment is one of the 10 essential services that health insurance plans must cover. Your admissions representative will help you determine what services are covered by insurance and how much you might have to pay out of pocket. Some treatment facilities also accept Medicaid, the federally and state-funded insurance program that provides free or low-cost health coverage. Many people with drug and alcohol problems may not realize they qualify for Medicaid, but the program covers care for low-income people, including families and children, pregnant women,
senior citizens
and people with disabilities.
Step 3: Consider Location
While some individuals prefer to seek
substance abuse treatment
close to home, others may need to travel to another city, county or state to find a facility that's the perfect fit.
You may be more comfortable with an out-of-state facility. Out-of-state programs, for instance, provide more anonymity and make it easier for people to remove themselves from destructive relationships and environments that
could lead to relapse
. Consider your budget before making any final decision. If you can't afford the cost of long-distance travel, a local rehab may be a better option.
Step 4: Arrive at the Facility and Begin the Intake Process
Once you agree to treatment and arrive at the facility, you'll go through a thorough
intake process
. This will likely include a number of lengthy medical and mental health examinations that your care team will use to create a tailored treatment plan and start you on the path to sobriety. Entering rehab can be a confusing and uncertain time, but knowing what to expect can make the new experience much more manageable. When done correctly, admission to rehab should be a smooth and seamless process. Delays should be avoided whenever possible. The more time that elapses between the first phone call, screening and admission, the less likely it is that a person will follow through with treatment.
Author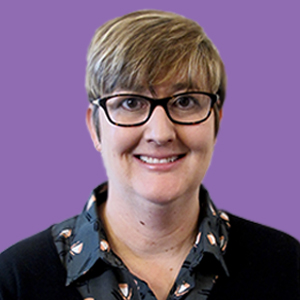 Content Writer,
DrugRehab.com
As a former journalist and a registered nurse, Amy draws on her clinical experience, compassion and storytelling skills to provide insight into the disease of addiction and treatment options. Amy has completed the American Psychiatric Nurses Association's course on Effective Treatments for Opioid Use Disorder and continuing education on Screening, Brief Intervention and Referral to Treatment (SBIRT). Amy is an advocate for patient- and family-centered care. She previously participated in Moffitt Cancer Center's patient and family advisory program and was a speaker at the Institute of Patient-and Family-Centered Care's 2015 national conference.
View Sources