More than 5 million full-time college students drink alcohol every month, including 3.5 million who binge drink, according to an average of National Survey on Drug Use and Health results from 2011 to 2014. About 2 million use an illicit drug, primarily marijuana, every month. It's a major problem, but the popular idea that everyone is doing it isn't accurate. While 63.2 percent of full-time college students reported drinking alcohol each month in 2015, only 38.4 percent said they got drunk. An even smaller group use drugs regularly. In 2015, about 23 percent of full-time students said they used an illicit drug in the past month, and less than 10 percent used an illicit drug other than marijuana. Students believe those rates are much higher.
Colleges hope that prevention messages get through to students, but they have other programs for students who don't hear or listen to the warnings. When students are referred to UCF's Alcohol and Other Drug Services for conduct issues, they're screened for substance use disorders and given feedback.

More than 5 million full-time college students drink alcohol every month, including 3.5 million who binge drink.
"The minimum we will do with anybody we see is BASICS (Brief Alcohol Screening and Intervention for College Students)," Hall said of students referred to his department. "We'll do a screening and, based on their self-report, we'll give them personalized feedback on where they fall on the risk continuum. "We found that to be persuasive. Students are truly surprised that they drink more than their peers. In general, they say, 'All of my friends drink the same as I do.'"
Describe conduct standards related to substance use
Detail penalties for breaking federal, state and local laws
Describe health risks associated with alcohol or drug use
Provide a list of local treatment options for alcohol or drug use disorders
Evaluate program effectiveness biennially.
In regard to prevention, treatment and recovery programs, schools are required to inform students and staff of the options available to them. Many schools provide only short-term counseling programs that refer students to health providers in the community for long-term care. Other schools have robust programs on campus. "The word I use to talk about how we address alcohol and other drug issues on campus is comprehensive," Miller said. "We have the prevention side of what we do, all the way to treatment and support for recovery and counseling and wellness and everything in between." At UF, students can be referred to alcohol and other drug services by housing, student conduct, campus police or other departments. When a student is referred, Coordinator of Alcohol and Other Drug Services Joan Scully receives their name, student ID and a description of the incident that occurred. "We do a 90-minute assessment, which includes a complete social history, a mental status exam and a Substance Abuse Subtle Incident Inventory, which is a self-guided inventory," Scully told DrugRehab.com. "We put all that together. We sit with the student and talk about the risk factors." Scully and her team develop recommendations for the student, and it's usually up to the student to follow the recommendations. If the student is referred a second time, the recommendations can turn into requirements that must be met to stay in school. That's what happened to Harrison.
Are you struggling with a substance abuse problem?
Get Help Now
Conduct Problems
Although he says he didn't fulfill his full academic potential, Harrison was able to do well enough to graduate from college. He just had to keep himself from getting kicked out for reckless behavior. "I was pretty well known at the student conduct office for my drinking and drug use," Harrison said. "I would drink, and I would be a risk. I would very quickly lose control of what I was doing." Harrison said he did a lot of things that he wasn't proud of. He'd
black out
and find out what he did the next day. After one major incident, the student conduct office threatened to call law enforcement if he didn't admit guilt and accept the consequences. He told the office that his mental health was starting to suffer from his alcohol and drug use.
"Freshman year, I was already experiencing a lot of anxiety and depression from the aftermath from some of my benders," Harrison said. "I used that as an excuse for my actions."
The school made him pay to fix property that he had destroyed, perform community service, attend an ethical decision-making seminar and go to a strengths coaching workshop.
After getting caught sneaking into bars or getting in trouble after blacking out, Harrison decided to stop going out to party. During his freshman year, he often stayed in the fraternity house, where he could drink and use drugs without getting caught. But during the summer before his sophomore year, he was charged as a minor in possession of alcohol while he was out in Gainesville. When he returned to school for the fall semester, he found out university police had notified the student conduct office of his crime. "The conduct officer was pretty upset with me, for good reason," Harrison said. "I had already had a couple of other charges in the past, and she requested that I stay sober until an official hearing." But at the next Florida Gators football game, Harrison drank. The same officer that had stopped him over the summer saw him. The officer was busy with another issue, but he emailed the conduct officer and reported Harrison's behavior once again. At Harrison's next meeting at the student conduct office, the conduct officer told him he had to complete the Back on Track program or he would be suspended from school.
Back on Track
College intervention programs make a number of recommendations depending on the incident that occurred and the results of mental health screenings. At UF, students with minor conduct problems usually have to attend a program called Alcohol, Other Drugs and the Law.
"They have a shot at Alcohol and the Law or some other educational kind of program," Scully said. "After the first incident, they go through an educational process.

"If you have a second incident or a more significant incident, you do the assessment with Scully," she said. "If the incident was either so significant or there is concern that there might be a significant substance use disorder, that would pop the student up to a direct referral to the Back on Track program."
Back on Track is an intensive
outpatient program
on UF's main campus. Students who come to the UF Counseling and Wellness Center can receive a free consultation and enter the program if they have substance use issues. "The difference between our program and a program in the community is that it's all free," Scully said. "The only thing a student has to pay for is a drug screen. Students can voluntarily enter that program, or they can be referred." If students are referred to Back on Track by the student conduct department or campus police, they usually have to complete the program to stay in school. "That's the whole nature of Back on Track," Scully said. "It's the last opportunity for students to kind of get their act together on campus before they have to go outside for services."
On-Campus Mental Health Services
In Florida, UCF and UF are the only universities with licensed addiction treatment facilities on campus. But other schools employ certified counselors and therapists who provide a variety of mental health services. In
Tallahassee
, Florida State University provides free evaluations, semiweekly individual counseling and weekly group therapy for students with substance abuse issues. The university's services are comparable to an outpatient model, and students in need of more intensive services are referred to community providers. After completing a local treatment program, FSU offers relapse prevention and recovery support programs. Similarly, the University of South Florida in
Tampa
, Florida Atlantic University in Boca Raton and Florida International University in
Miami
each provide free mental health screenings, short-term individual counseling and online tools for learning about risky alcohol or drug use. Some schools also provide nicotine replacement therapy and relapse prevention therapy through health services.
For many students, referrals to these programs are the first chance they've had to examine their alcohol or drug use. The majority of students who receive treatment at UCF are referred from different departments on campus. Others seek help voluntarily.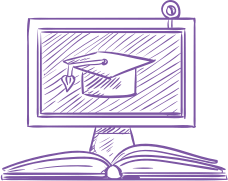 One student went to UCF Student Health Services for help with anxiety and panic attacks. "He had been an ongoing marijuana user, but he was certain that it had nothing to do with his panic or anxiety," Hall said. "What we found was he had been ordering hash oil online that was about 80 to 85 percent THC, but he had no idea." Through counseling, the student learned that switching from marijuana to hash oil caused his anxiety problems. He stopped using the hash oil, and his anxiety and panic disappeared. UCF Student Health Services assesses about 650 students every year for substance use disorders.
Hall said UCF continues to provide treatment to students for as long as it takes, and a combination of student fees and insurance cover treatment for any enrolled student.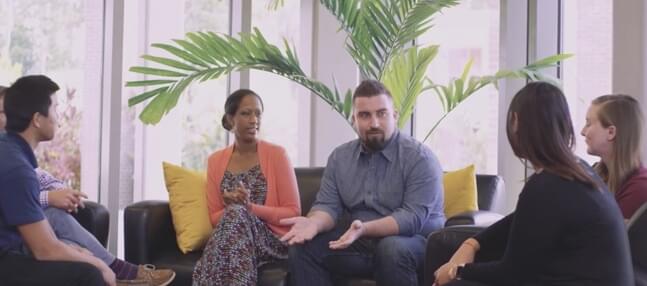 Committing to Recovery
Once Harrison learned how to beat the drug tests at UF, he started to drink and black out often. This time, he didn't want to continue living with the consequences he experienced after binge drinking. "I'm still not 100 percent sure why, but after eight months in the Back on Track program I was ready to fully accept that I was an alcoholic," Harrison said. "I turned myself in to Joan and the rest of the counselors. I confessed that I had been cheating the program, that I had never been sober." Scully condemned his actions, but she was happy that he told the truth and realized he needed help. Harrison stayed in Back on Track for another four months. He's continued to attend multiple 12-step meetings each week. He has a sponsor, and he sponsors two other people in the program. "I haven't relapsed since the day I turned myself in," Harrison said. "But it's certainly difficult. They say you have to change everything. That was really tough on a college campus. I got sober during the summer, and I started school again in the fall. I had to figure out what my life was going to be like at UF after making such a drastic change. "My time at UF before that had not been productive. It was just me and people who liked to get intoxicated all of the time. I had to figure out what UF was going to be like without that. That was pretty difficult."
Campus-Wide Involvement
Students don't always recognize that they need counseling or other services. Like most adults, students who recognize that they're having problems with alcohol or drug use believe they can overcome them on their own. They don't always seek help. That's why it's important for departments across college campuses to work together. UCF students receive referrals to the health center from academic departments, housing, student conduct, campus police and other departments. "Probably two-thirds are mandated referral and a third are walk-in or referred though a physician or counseling center," Hall said. Miller said the Division of Student Affairs at UF places a major expectation on its departments to work together to support all students. Good relationships between departments such as health services, student conduct and campus police are crucial to helping students. Numerous studies show that legal penalties don't cure substance use disorders, but treatment can. "Students who have problems tend to have continuing problems if they aren't helped," Scully said. "Sometimes students come for an assessment, we make a recommendation, and the student doesn't follow up on it. Then they end up having another incident." Professionals at UCF and UF praised their police departments for their awareness of mental health issues and their willingness to work with on-campus mental health services. "University police are highly educated in substance use disorders," Scully said. "They're certainly our partners in that they care about the students and want them to be successful on campus." At UCF, Hall said he often works with campus police. He recently trained officers to administer naloxone, an opioid overdose reversal drug. Nationally, first responders have saved countless lives by administering naloxone to opioid overdose victims.
Faking It Through Treatment
Being referred to a last-chance program such as Back on Track isn't an immediate wake-up call for every student. Like most adults, students have a difficult time understanding that they may have a legitimate mental health condition. "I was very resistant to the idea of doing that kind of program," Harrison said. "Initially, I felt that I didn't really belong there. I felt that I just got caught and the rest of my friends didn't."
Harrison took weekly drug tests, attended group therapy twice a week and individual therapy once a week.

"Very early on, I figured out when they were going to test me and how long I needed to stay sober before the next test," Harrison said. "I figured out how to drink and use drugs when I could."
He would be able to drink once a week or once every two weeks and still beat the tests. "I was actually starting to do better in school," Harrison said. "I was starting to feel a little better, and life was somewhat more manageable when I was restricted to only blacking out once every few weeks instead of three, four or five times per week." He felt better, but Harrison still resisted treatment. He wanted to drink more often, so he found other ways to beat the system. He continued drinking and faked his way through the group sessions and counseling. "My parents had put me through the therapy thing in high school," Harrison said. "I knew what to say and how to get through it." He said Scully and other staff in the Back on Track program seemed to recognize that he wasn't telling the truth, but they couldn't catch him. So they made him take an assessment for addiction. "I was actually on Vyvanse during that test because I had an exam coming up," Harrison said. "For whatever reason, I felt like being honest."
Weeks later, Scully explained the results of the test to him. She told him that she usually warns students of their potential for addiction based on the assessment, but with him it was past the point of potential.

"That had been on my mind for a while, the idea that I could be an alcoholic," Harrison said. "Even when she said it, I felt like it was probably true, but I wasn't willing to listen." They made him start going to
12-step
meetings on campus, and he met other students and young adults in recovery. "I noticed they had very similar stories to mine," Harrison said. "A lot of the ways they felt about themselves were similar to me. They had felt out of place or that they didn't belong. The substances were a way of coping with that." Harrison continued to resist getting sober, but he said the "idea had been planted in my head."